Seasons Greetings from Able Muse / Eratosphere
Submitted by Alex Pepple on Thu, 12/24/2020 - 15:15.
Season's Greetings from Able Muse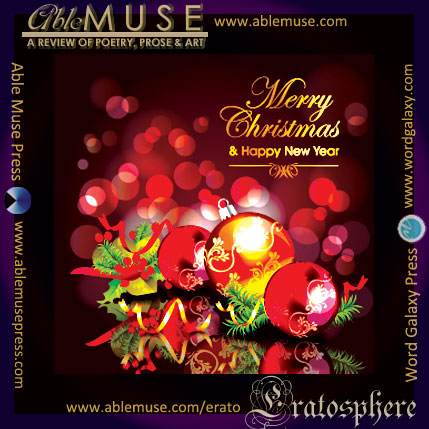 Thank you all for your past, present, and continued support for


Able Muse, Eratosphere, Able Muse Press, and Word Galaxy Press.





Here's wishing you the best of the holidays and a Happy New and Improved Year 2021!

For more information or for review copies, contact Able Muse Press / Word Galaxy Press
here.