2015 Able Muse Write Prize: Contest Winners Announcement
Submitted by Alex Pepple on Wed, 08/12/2015 - 15:40.

~

Able Muse Write Prize (for Poetry & Fiction)

~


2015 Contest Winners Announcement
Able Muse is pleased to announce the winners of the Write Prize for poetry & fiction (judged anonymously throughout by the Able Muse Contest Committee and the final judges, Eugenia Kim for fiction, and H.L. Hix for poetry). The winning writer and the winning poet will each receive a $500 prize.
Write Prize (for Fiction), Final Judge: Eugenia Kim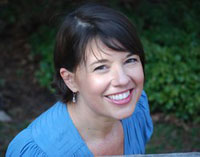 FICTION WINNER: Andrea Witzke Slot - "After Reading the News Story of a Woman Who Attempted to Carry Her Dead Baby onto an Airplane"
Here is what Eugenia Kim has to say about Andrea Witzke Slot's winning story:
The first line of this story presents a character, setting and situation with a rare and satisfying command of storytelling. Using perfect details balanced against rapid pacing, the voice of this writing has an air of stern and simple elegance, and reveals how the narrator's experience of a newspaper story becomes a parallel challenge to her own ambivalence about motherhood and love. In the way that great stories open larger questions, within its brief timeframe this story questions culture and society, and how we are so quick and sure to judge the tragedies of others, yet with less capacity to examine the perils in our own judgments.
The winning story will be published in the Winter 2015 issue of Able Muse, print edition. (No other entry in the fiction category achieved selection for publication.)
FICTION HONORABLE MENTION:
• James Cooper - "Strangers on a Cliff"
"The language and tone of this story is captivating, and is often as breathtaking as are the vivid descriptions of this setting. The writing risks shifting points of view, and elevates a traveler's encounter from the expected to something significant by exposing between the two how much we assume when so little could possibly be known." -- Eugenia Kim
• Albert Liau - "With the Clarity of Hindsight"
"Strong prose combines with thoughtful originality in this unique story. Keeping our attention wedded to the narrator provides the grounding in character that then allows the creative ideas to evolve in the context of the more familiar story of relationship and attraction. The story overcomes many of the difficulties in framing a story around a fascinating concept." -- Eugenia Kim
SHORTLIST:
Here are the entries that made the fiction shortlist (along with those previously listed):
• Scott Sharpe - "Dance Among the Dogwoods"

* * * *
Write Prize (for Poetry), Final Judge: H.L. Hix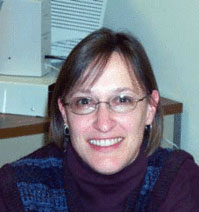 POETRY WINNER: Elise Hempel - "Cathedral Peppersauce"
Here is what H.L. Hix has to say about Elise Hempel's winning poem:

The formal qualities of "Cathedral Peppersauce" are elegant: slant rhymes throughout, until the final couplet clicks the poem closed with a perfect rhyme.  Even more elegant, though, is the poem's way of grasping the beauty of its subject, by looking simultaneously at the bottle and through it into history, from which it recuperates, through sympathy and particularity, a life lost long ago.
FINALISTS:
These finalists are a good representation of the outstanding quality of the poems entered in the contest.


Elise Hempel - "Jockey"

Jeanne Wagner - "On Watching a Cascade Commercial"

- The winning and finalist poems will be published in the Winter 2015 issue of Able Muse, print edition.
SHORTLIST:
Here are the shortlisted entries, which were good indeed, and top the unusually large number of quality poems that were entered in the competition.
• Jim Bartruff - "Meditation on the Wake of the Winslow Ferry"
• Midge Goldberg - "On Learning the Harvest Moon Is an Optical Illusion"
• Trish Lindsey Jaggers - "Jaybirds Feeding on Robins"
• Miriam O'Neal - "Bottle Journal – Meditation on Transformation"
• Gabriel Spera - "Blessed"
• Marty Steyer - "The King of Lightning"
• M.K. Sukach - "About an Alligator"
Congratulations to our winners, and finalists. Well done to the shorlisted entrants. And thank you to everyone who entered.
**NOTE: The results for the 2015 Able Muse Book Award are not yet available. They're expected before yearend.
Subscribe now to Able Muse to read the fine work of the contest winners and finalists in the forthcoming Winter 2015 issue.
Stay tuned for the announcements coming soon for the 2016 Able Muse contests.
The new issue of Able Muse - Print Editon (Number 19 - Summer 2015), has just been released, with order/subscription information (for print & Kindle, NOOK, Kobo & iBooks editions), with online excerpts and the subscribers' online edition at: www.AbleMuse.com
Featured Poet: Eric McHenry
Featured Artist: Wayne Levin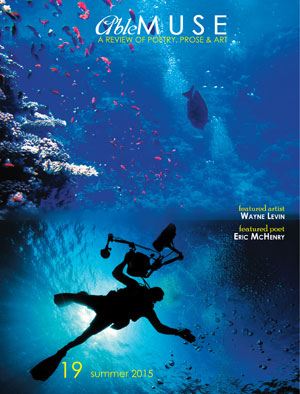 • editorial: Alexander Pepple • featured artist: Wayne Levin
(interviewed by Sharon Passmore) • featured poet: Eric McHenry
(interviewed by Cody Walker) • fiction: Linda Boroff, Richard Dokey, Michael Bradburn-Ruster, Zara Lisbon, Lane Kareska • essays: Catharine Savage Brosman, Kevin Durkin, Robert Earle, Eric Torgersen • book reviews: Reagan Upshaw • poetry: Jay Rogoff, Meredith McCann, William Baer, Jan D. Hodge, Stephen Scaer, William Thompson, Martial, Susan McLean, Carrie Shipers, Maura Stanton, Stephen Gibson, Len Krisak, Glenn Freeman, Richard Cecil, Bruce Bennett, Julie Steiner, Eric Torgersen, Ed Shacklee.
----
With special thanks for an outstanding new issue to -- Stephen Kampa, Callie Siskel, Reagan Upshaw (Assistant Poetry Editors); Gregory Dowling (Nonfiction Editor); Karen Kevorkian (Fiction Editor); Jonathan Danielson, Rob Wright (Assistant Fiction Editors).

Alex Pepple, Editor
www.AbleMuse.com
. . . read more
ABLE MUSE (Print Edition)




The Able Muse back issues - the Inaugural Print Edition, Winter 2010, and the Print Edition, Summer 2011, and every issue after that are still available at Able Muse Press, Amazon and other online & offline bookstore.

Subscribe now for the next releases of Able Muse, Print Edition

.

SUBMISSIONS:

Able Muse (print edition):
Submissions read year-round. Submit now for a chance to appear in Able Muse - send your best poetry, art, fiction, essays, book reviews. The submission guidelines are available here.

Able Muse Press:
Submissions read during the yearly open reading period, next period is May 1 - July 15, 2016. This year's window is now closed, but prepare your manuscripts for next year's. The submission guidelines are available here.
Coming Soon:
Translation Bake-Off, 2015 with Distinguished Guest & TBA
Held Previously:
Double-blind Sonnet Bake-Off, 2015 with Top Secret Distinguished Guest!
-----------------------------------------------------------------------
Newsletter Signup | Forward