2016 Able Muse Write Prize: Contest Winners Announcement
Submitted by Alex Pepple on Tue, 09/20/2016 - 15:21.

~

Able Muse Write Prize (for Poetry & Fiction)

~


2016 Contest Winners Announcement
Able Muse is pleased to announce the winners of the Write Prize for poetry & fiction (judged anonymously throughout by the Able Muse Contest Committee and the final judges, Stuart Dybek for fiction, and Patricia Smith for poetry). The winning writer and the winning poet will each receive a $500 prize.
Write Prize (for Fiction), Final Judge: Stuart Dybek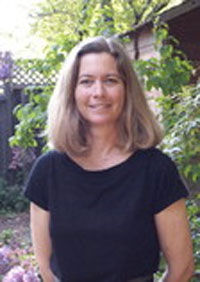 FICTION WINNER: Victoria Mlyniec - "Passerthrough"
Here is what Stuart Dybek has to say about Victoria Mlyniec's winning story:
"Passerthrough" is an artfully constructed story that within a few pages switches point of view, employs flashback in order to counterpoint past and present narratives, and introduces three convincing characters.
The winning story will be published in the Winter 2016 issue of Able Muse, print edition. (No other entry in the fiction category achieved selection for publication.)
FICTION RUNNER-UP:
• John D. Meyers - "The Rolex Adventure"
FICTION HONORABLE-MENTION:
• Jackie Campbell - "Sylvia and the Ring of Saturn"
* * * *
Write Prize (for Poetry), Final Judge: Patricia Smith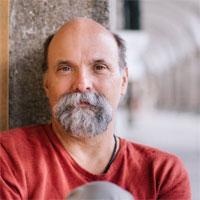 POETRY WINNER: Scott Ruescher - "Shamrock"
Here is what Patricia Smith has to say about Scott Ruescher's winning poem:

I often say that poets are the most starkly talented writers because we take huge, unwieldy stories and fold them into tight, controlled spaces—but when the poem opens up, with the help of on-point lyricism or a sensory-driven progression, the whole story is there. This poem's tonal firepower is exacting, unapologetically rooted in New England badassery and etched onto an electric narrative backdrop.
POETRY RUNNER-UP:
These finalists are a good representation of the outstanding quality of the poems entered in the contest.


Fran Markover - "From the School of Hard Knocks"
POETRY HONORABLE MENTION:

Colleen Carias - "Not"


- The winning, runner-up and honorable-mention poems will be published in the Winter 2016 issue of Able Muse, print edition.
POETRY SHORTLIST:
Here are the shortlisted entries, which were good indeed, and top the unusually large number of quality poems that were entered in the competition.
• Melissa Cannon - "Accounts"
• Renny Golden - "I, Lucy Parsons, Am Still a Rebel"
• D.R. Goodman - "To Masada"
• Elise Hempel - "At Oak Alley"
• Jed Myers - "Mouth"
• David Southward - "Working (It) Out with Teena Marie"
• Judith Terzi - "Apple Pie"

Congratulations to our winner, runner-up, and honorable mention. Well done to the shorlisted entrants. And thank you to everyone who entered.
**NOTE: The results for the 2016 Able Muse Book Award are not yet available. They're expected before yearend.
Subscribe now to Able Muse to read the fine work of the contest winners and finalists in the forthcoming Winter 2016 issue.

Stay tuned for the announcements coming soon for the 2016 Able Muse contests.
The new issue of Able Muse - Print Editon (Number 21 - Summer 2016), has recently been released, with order/subscription information (for print & Kindle, NOOK, Kobo & iBooks editions), with online excerpts and the subscribers' online edition at: www.AbleMuse.com
Featured Poet: Amanda Jernigan
Featured Artist: Andy Biggs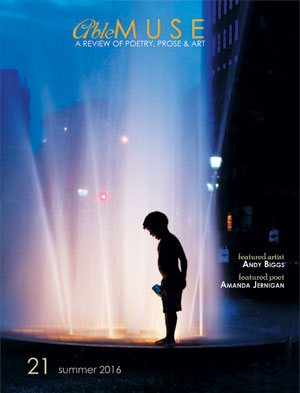 • editorial: Alexander Pepple • featured artist: Andy Biggs • featured poet: Amanda Jernigan (interviewed by Ange Mlinko) • fiction:Andrew Valentine, Terri Brown-Davidson, John Christopher Nelson, Timothy Reilly • essays: Ron McFarland, N.S. Thompson, Barbara Haas • book reviews: Amit Majmudar, John Ellis • poetry: Midge Goldberg, Jean L. Kreiling, Sankha Ghosh, Timothy Murphy, Pedro Poitevin, Joseph Hutchison, Pierre de Ronsard, Heinrich Heine, Catharine Savage Brosman, Rachel Hadas, Stephen Palos, Bruce Bennett, Doris Watts, Jeanne Emmons.
----
With special thanks for an outstanding new issue to -- Stephen Kampa, Callie Siskel, Richard Meyer, Nicole Caruso Garcia (Assistant Poetry Editors); Robert B. Shaw, N.S. Thompson (Nonfiction Editors); Karen Kevorkian (Fiction Editor); Jonathan Danielson, Janice D. Soderling, Rob Wright (Assistant Fiction Editors).

Alex Pepple, Editor
www.AbleMuse.com

. . . read more


ABLE MUSE (Print Edition)




The Able Muse back issues - the Inaugural Print Edition, Winter 2010, and the Print Edition, Summer 2011, and every issue after that are still available at Able Muse Press, Amazon and other online & offline bookstore.


Subscribe now for the next releases of Able Muse, Print Edition.

SUBMISSIONS:

Able Muse (print edition):
submissions read year-round. Submit now for a chance to appear in Able Muse - send your best poetry, art, fiction, essays, book reviews. The submission guidelines are available here.

Able Muse Press:
submissions read during the yearly open reading period, next period is May 1 - July 15, 2017. This year's window is now closed, but prepare your manuscripts for next year's. The submission guidelines are available here.
Coming Soon:
Sonnet Bake-Off, 2016 with Distinguished Guest & TBA
-----------------------------------------------------------------------
Newsletter Signup | Forward