2018 Able Muse Write Prize: Contest Winners Announcement
Submitted by Alex Pepple on Sun, 12/16/2018 - 17:06.

~

Able Muse Write Prize (for Poetry & Fiction)

~


2018 Contest Winners Announcement
Able Muse is pleased to announce the winners of the Write Prize for poetry & fiction (judged anonymously throughout by the Able Muse Contest Committee and the final judges, Bret Lott for fiction, and J. Allyn Rosser for poetry). The winning writer and the winning poet will each receive a $500 prize.
Write Prize (for

Fiction

), Final Judge: Bret Lott
FICTION WINNER: Anthony J. Otten
- "Vigil"
Here is what Bret Lott has to say about Anthony J. Otten's winning story:
"The Vigil" does what great short short stories do: Through the smallest of apertures, we have rendered for us an entire world, whole and broken at once. We don't read small things for small things. We read them because we hope they will offer a far greater return than what they might seem, in their few words, to offer. This story of guilt, of confession, and of the residual terror of oppression—this matter of life and death and the way one's world can explode within the smallest moments of revelation—is a terrific piece that shows us the quiet majesty of story itself.
The winning story will be published in the Winter 2018 issue of Able Muse, print edition. (No other entry in the fiction category achieved selection for publication.)
FICTION RUNNER-UP:
• Claudette E. Sutton - "A Man of Fewer Words"

Here is what Bret Lott has to say about Claudette E. Sutton's runner-up story:
"A Man of Fewer Words," with its embrace of the power of words even when one eschews using them, is a funny and sweetly moving love story that steals up unawares to surprise the reader with its mercy and patience and heart. Martin's litany of his life to his falling-asleep wife shows us the importance of words to our lives no matter what.
The runner-up story will be published in the Winter 2018 issue of Able Muse, print edition.
FICTION HONORABLE-MENTION:
• Russell Bittner - "Allegory"
• Chelsea Catherine - "f*cker"
• Lisa Clark - "Disembodied"
• Ashley Cowger - "Rapunzel and the Witch"
• Mark Seiler - "All About the Benjamins"
• Mark Wagenaar - "The Name"
• Rob Wright - "Pitching In"

* * * *
Write Prize (for

Poetry

), Final Judge: J. Allyn Rosser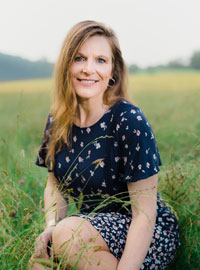 (photo credit: Corey Dreiger)

POETRY WINNER: Lynn Marie Houston
- "Wildfire"
Here is what J. Allyn Rosser has to say about Lynn Marie Houston's winning poem:

"Wildfire" is a poem that rampages through the emotional and geographical territory of two lovers, chronicling a trajectory that parallels subsequent fires occurring in the cities they passed through.  The love between them ultimately burns out "like every other commitment oversimplified by desire."  This poem dramatizes in a blast of persuasive, literally searing detail the chaotic energy of a relationship gone wrong.  It is rich with vivid imagery, and its narrative rides on its own melting, as Frost said of an ice cube on a hot stove.  The reader is swept along in the story of a love that consumes everything in its path, leaving in its wake burning cities and ashen hindsight.



POETRY RUNNER-UP:
• D. R. Goodman - "Moorings"
POETRY FINALIST:
Gabriel Spera - "A Cormorant in Yangshuo"

- The winning, runner-up, and finalists' poems will be published in the Winter 2018 issue of Able Muse, print edition.
POETRY SHORTLIST:
Here are the shortlisted entries, listed in the order of the final judge, J. Allyn Rosser, ranking (these were good indeed, and top the unusually large number of quality poems that were entered in the competition).
• (1) David Allen Sullivan - "Zheduo Pass, Sichuan Province"
• (2) Ann Thompson - "Connecticut, After Dark"
• (3) Melissa Cannon - "Memento Mori"
• (4) Rob Wright - "Somerset, 1972"
• (5) Fullamusu Bangura - "I'm so tired of almost crying on the train"
- Some of the poems in the shortlist will be selected for publication in the Winter 2018 issue of Able Muse, print edition.
POETRY HONORABLE-MENTION:
• Gudrun Bortman - "Elegy to Cold Spring Canyon"
• Debra Bruce - "Diversity: A Love Poem"
• Melissa Cannon - "Mammo"
• Catherine Chandler - "North on 81"
• Sean M. Damlos-Mitchell - "Space Oddities"
• Sara O Fetherolf - "Drowning"
• Wendy Chapin Ford - "Times Hard Beyond Telling: Kansas, 1874"
• Jed Myers - "Temple of Late Snow"
• Jordan Smith - "Marginalia"


Congratulations to our winner, runner-up, shortlist, and honorable mention: well done to all! And thank you to everyone who entered.
**NOTE: The results for the 2018 Able Muse Book Award will be announced soon.
Subscribe now to Able Muse to read the fine work of the contest winners and finalists in the forthcoming Winter 2018 issue.

Stay tuned for the announcements coming soon for the 2019 Able Muse contests.
The new issue of Able Muse - Print Editon (Number 25 - Summer 2018), has recently been released, with order/subscription information (for print & Kindle, NOOK, Kobo & iBooks editions), with online excerpts and the subscribers' online edition at: www.AbleMuse.com
Featured Poet:

Aaron Poochigian


Featured Art:

A Flight Theme
• editorial:Alexander Pepple • featured art: A Flight Theme • featured poet: Aaron Poochigian (interviewed by Christopher Childers) • fiction: Michael Woodson, Vincent Yu • essays: Charles Martin, Barbara Haas • book reviews: Brooke Clark • poetry: Timothy Murphy, Dan Campion, Charles Baudelaire, Arthur Rimbaud, Catullus, George David Clark, Katy Rawdon, M. Ann Hull, Mark Blaeuer, Ranjani Neriya, Roy Bentley, Susan de Sola, Susan McLean, Ryan Wilson.
----
With special thanks for an outstanding new issue to--Nicole Caruso Garcia, Susan de Sola, Scott M. Miller (Assistant Poetry Editors); N.S. Thompson (Nonfiction Editor); Karen Kevorkian (Fiction Editor); Cheryl Diane Kidder, Rob Wright (Assistant Fiction Editors).

Alex Pepple, Editor
www.AbleMuse.com

. . . read more


ABLE MUSE (Print Edition)




The Able Muse back issues - the Inaugural Print Edition, Winter 2010, and the Print Edition, Summer 2011, and every issue after that are still available at Able Muse Press, Amazon and other online & offline bookstore.


Subscribe now for the next releases of Able Muse, Print Edition.

SUBMISSIONS:

Able Muse (print edition):
submissions read year-round. Submit now for a chance to appear in Able Muse - send your best poetry, art, fiction, essays, book reviews. The submission guidelines are available here.

Able Muse Press:
submissions read during the yearly open reading period, next period is May 1 - July 15, 2019. This year's window is now closed, but prepare your manuscripts for next year's. The submission guidelines are available here.
Coming Soon:
Sonnet Bake-Off, 2019 with Distinguished Guest & TBA
-----------------------------------------------------------------------
Newsletter Signup | Forward