~

Able Muse Write Prize (for Poetry & Fiction)

~


2011 Contest Winners Announcement
Able Muse is pleased to announce the winners of the Write Prize for fiction (judged anonymously throughout by the Able Muse Contest Committee and the final judges, Alan Cheuse [1] for fiction, and Rachel Hadas [2] for poetry. The winning writer and the winning poet will each receive a $500 prize.
Write Prize (for Fiction), Final Judge: Alan Cheuse [1]



FICTION WINNER: Douglas Campbell - "Sunflowers, Rivers"
Here is what Alan Cheuse has to say about Douglas Campbell's winning story: "An unlikely (almost) coming of age story that balances the lyrical and the near-erotic in entertaining fashion."
The winning story will be published in the Winter 2011 [3] issue of Able Muse, print edition. (No other entry in the fiction category achieved selection for publication.)
* * * *
Write Prize (for Poetry), Final Judge: Rachel Hadas [2]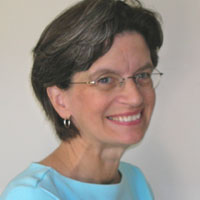 POETRY WINNER: Jean L. Kreiling - "Waiting for a Helicopter"
Here is what Rachel Hadas has to say about Jean L. Kreiling's winning poem: "Beautifully paced and suspenseful, with fluent rhymes and vivid images, this compelling sonnet sequence marries lyric and narrative with startling success."


SECOND PLACE: Susan McLean - "Teaching to the Test"
Of the Susan McLean's second-place poem, Rachel Hadas says, "This crisp, succinct poem is of course preaching to the choir as far as I'm concerned, and I'm not sure it would convince the dubious, but it makes its point with such eloquence and (especially in the final couplet) wit!"
FINALISTS:


John Beaton - "Your Voice"


Catherine Chandler - "This Dusky Arc"


T.S. Kerrigan - "Missing the Sunset at Sounion"


Joshua Lavender - "The Guest"


Gabriel Spera - "Bread and Fish"


Richard Wakefield - "Crossing"

- The winning, second place and finalist poems will be published in the Winter 2011 [3] issue of Able Muse, print edition.
HONORABLE MENTION:
John Beaton - "Turning Back"
Julie Bruck - "Once"
Kevin Corbett - "Cancer"
Anna Evans - "The Grindstone"
D.R. Goodman - "No Love Lost"
T.S. Kerrigan - "Elegy for Mary Jane Kelly"
Andrew Kuhn - "One night at Brighton Beach"
Carolyn Moore - "Fan Letter"
Richard Wakefield - "The Age of Miracles"
- The overall quality of the competition was extremely high, so much so that all the honorable-mention poems are indeed excellent, and we've therefore chosen to publish them as well in a future issue of Able Muse (Online and/or Print Edition in 2012).
Congratulations to our winners, and finalists. Thank you to everyone who entered.
Subscribe now to Able Muse to read the fine work of the contest winners and finalists in the forthcoming Winter 2011 issue [3].

Stay tuned for the announcements coming soon for the 2012 Able Muse contests. [4]