Featured Poet: Catharine Savage Brosman - Interviewed by Timothy Murphy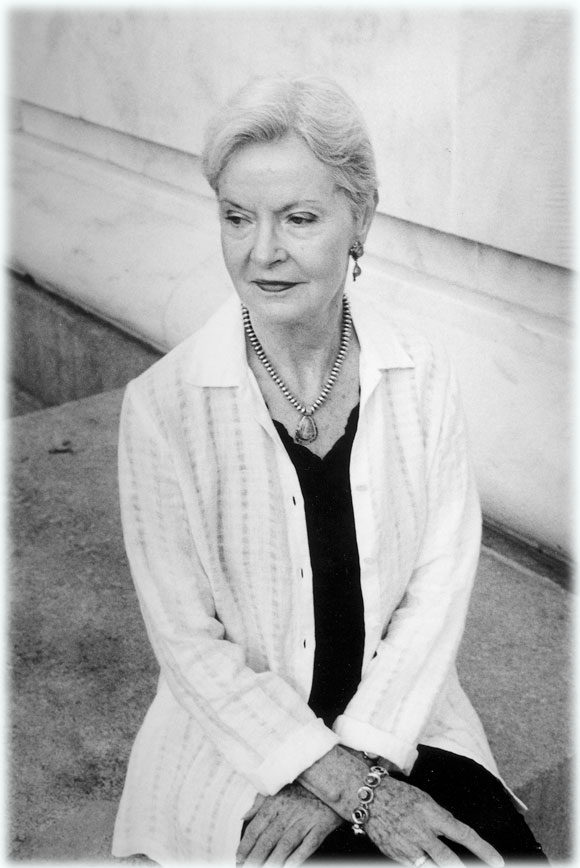 EXCERPT:
FEATURED POET
Interviewed by Timothy Murphy
Catharine Savage Brosman, who now lives in Houston, is Professor Emerita of French at Tulane University. She also holds the title of Honorary Research Professor at the University of Sheffield, England, where she was visiting professor in 1996. She spent her girlhood in Colorado and West Texas and earned her B.A. and M.A. from Rice University. After studies in France, she returned to Rice for her Ph.D. She taught in Florida and Virginia schools and joined the faculty at Tulane University in 1968. In addition to numerous works in the field of French literary history, including critical writings on such figures as Gide, Sartre, and Camus, this distinguished scholar has published four chapbooks and seven collections of verse: Watering (University of Georgia Press, 1972). Range of Light (LSU Press, 2007), which includes many southwestern landscape poems, and Breakwater (Mercer University Press, 2009). The latter received starred reviews in Booklist. Two new collections are forthcoming: Under the Pergola (LSU Press, 2011), and On the North Slope (Mercer University Press, 2012). Her poems have appeared widely in such journals as Sewanee Review, Southern Review, Méasŭre, Critical Quarterly, and Southwest Review. The Nouvelle Revue Française and Europe have published her poetry in translation by Jeannine Hayat. She has traveled extensively in the southwest, and she and her husband spend their summers in Colorado.
◊ ◊ ◊ ◊
You are professor emerita at Tulane, which I don't regard as part of the American west. But you have lived under Pike's Peak all your summers, and you've been sort of a hero and leader to me as a poet of the west. Why are we so deficient in poetry out here?
Indeed, New Orleans is far removed from the American west. One should observe, to be sure, some social and political similarities between the American west and the south (of which south Louisiana is a part, obviously, though an eccentric one). They are alike, at least, in so far as they are not the northeast! Attitudes of those elsewhere toward each are often condescending, if not downright hostile.—During most of the years I lived in New Orleans, I did not, by the way, spend my summers, or even part of them, in Colorado. I was married to Paul Brosman, who did not like travel and did not like the west, and for years I had a child to care for. I was thus separated from my native Colorado for many years. Perhaps that's why I yearned after it keenly and appreciate it now immensely.
Why is New England so bloody strong? Robinson, Frost, Wilbur, they just demolish us westerners!
The west has inspired, or evoked, better fiction than poetry, I believe. It must be its expansiveness. New England likewise produced fine fiction, for instance, The Scarlet Letter. Consider, though, the narrowness of scope and primness of moral outlook in that novel. Has New England's narrowness (Frost's "net") fed poetry there? I do not mean to suggest that. Certainly, the poets you mention do not have cramped vision or understanding. The west, however, inspires epic visions—as in the fiction of A.B. Guthrie, Jr., Walter van Tilburg Clark, Wallace Stegner. Photographers, painters, essayists of power have also come out of, or worked, in the west. In his Booklist review of Range of Light (2007), Ray Olson was kind enough to put my poems of the west on a level with Mary Austin's writing. . . .
. . . .