Featured Poet: David Mason - Interviewed by David J. Rothman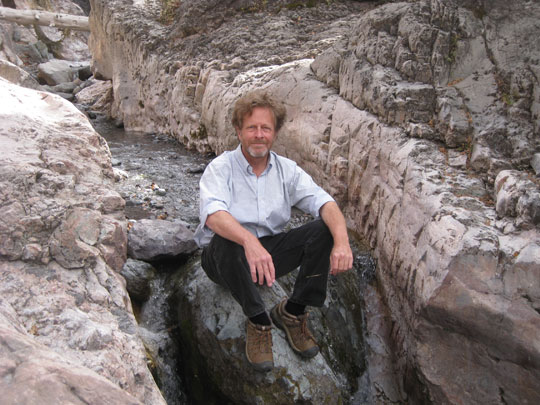 EXCERPT:
FEATURED POET
Interviewed by David J. Rothman
A poet, librettist, essayist, and anthologist, Colorado Poet Laureate David Mason has played a major role in the rejuvenation of meter and narrative in American poetry over the last 25 years. His lyrical poems address both moral and personal issues, while his longer poems and libretti embrace historical and cultural concerns that grow out of his personal life but also transcend it, deploying a capacious historical imagination. His essays and memoirs are serious without ever being merely academic and pay close attention to such poets as W. H. Auden, Robert Frost, Edwin Arlington Robinson, and Robinson Jeffers, along with scores of his contemporaries. The anthology of New Formalist poetry that he and Mark Jarman edited, Rebel Angels (1996), has prompted intense, ongoing debate. At the same time, like most strong poets, he is wary of being considered as simply a participant in a movement and has written about such dangers for an artist.
Mason was born in 1954 in Bellingham, Washington, where he spent his childhood. His father, James Cameron Mason, worked as a naval officer, then as a pediatrician and psychiatrist. His mother, Evelyn Peterson, worked as a professor of psychology at Western Washington University. He attended Colorado College for a year before spending seven months working on crab and shrimp boats in Alaska and then another seven months hitchhiking around the British Isles. He returned to finish his undergraduate studies at Colorado College, then worked a number of jobs at home and abroad (especially in Greece) before earning a PhD at the University of Rochester, where he studied with Anthony Hecht and Daniel Albright and wrote a dissertation on Auden.
Mason's books of poems include The Buried Houses (winner of the Nicholas Roerich Poetry Prize), The Country I Remember (winner of the Alice Fay Di Castagnola Award), and Arrivals. His verse novel, Ludlow, was published in 2007, and named best poetry book of the year by Contemporary Poetry Review and the National Cowboy and Western Heritage Museum. It was also featured on the PBS News Hour and won the Colorado Book Award. He is the author of a collection of essays, The Poetry of Life and the Life of Poetry, and a memoir, News from the Village, appeared in 2010. A new collection of essays, Two Minds of a Western Poet, recently appeared. Mason has also coedited several textbooks and anthologies, including Western Wind: An Introduction to Poetry, Rebel Angels: 25 Poets of the New Formalism, Twentieth Century American Poetry, and Twentieth Century American Poetics: Poets on the Art of Poetry. His poetry, prose and translations have appeared in such periodicals as The New Yorker, Harper's, The Nation, The New Republic, The New York Times, The Wall Street Journal, The Times Literary Supplement, Poetry, Agenda, Modern Poetry in Translation, The New Criterion, The Yale Review, The Hudson Review, The American Scholar, The Irish Times, and The Southern Review. He has also written the libretti for composer Lori Laitman's opera of The Scarlet Letter (which will have its professional premiere at Opera Colorado in May 2013)and her oratorio, Vedem, a piece based on the story behind the magazine of the same name produced by boys in the Terezin concentration camp from 1942-44. He recently won the Thatcher Hoffman Smith Creativity in Motion Prize for the development of a new libretto to be based on Ludlow.A former Fulbright Fellow to Greece, he taught at Minnesota State University Moorhead for a decade before returning to Colorado in 1998 to teach at his alma mater, Colorado College. In 2010 he became Poet Laureate of Colorado and has promised to visit every county in the state during his four-year tenure.
◊ ◊ ◊ ◊
DJR:  About a decade ago you introduced me to a poem by Jim Hall that Sam Gwynn had introduced to you, "Maybe Dat's Your Pwoblem Too," a dramatic monologue in the voice of a man claiming to be Spiderman, but a Spiderman who has a speech impediment in addition to a number of other problems. Both of us now know this poem by heart and have been known to recite it together in airports and bars to incredulous audiences. I suppose we like the poem so much because it strikes home in a bittersweet way. Now the biography of you above is of course impressive, but our readers might enjoy discovering that you, like them, are a real person. And real people have real pwoblems. Being a writer is not some bed of roses. So would you like to tell us about some of your pwoblems?
DJM:  I'm beginning to regret that I ever introduced you to this poem. You seem obsessed with it. Anyway, I've been thinking about my problems, and it turns out I do have one. My problem is that I have a poet inside me who won't go away. So I'm always torn between the poet who wants to write poems and the lover who wants to live life. There I am, having a nice conversation with someone, and suddenly the poet shouts inside me: Run away, run away! You have to write poems! Writers write! Go write poems!
It gets kind of crazy sometimes. I need to try something different. I need to reconcile the poet with the lover. And, in fact, recently I figured out how to do that. To reconcile the poet with the lover, all I have to do is love a poet. So I do—now I do love a poet. And that has made my problem—at least that problem—go away.
Do I have any more problems? Some people seem to think so. I could name a few. This morning I didn't feel like I had any problems. Yet poetry begins with problems, doesn't it? You realize you're going to die. Other people die on you. You lose people, you suffer change, and something compels you to find language for this experience, so you read the poetry of others, and soon enough you feel compelled to try writing the stuff yourself. Poetry begins with pwoblems.
I write poems because I can't do math—too many problems! Or maybe it's that the problems in math are supposed to have solutions, while the problems in poetry are not.
I began by writing about other people's problems and soon learned my own were sneaking into the drama—transmuted, somehow, by the dramas of others. I wonder what Shakespeare's problems were. He didn't spend a lot of time telling us about them, did he? In the case of the sonnets, we think he had boy problems and girl problems, but we don't know it for a fact. I think I'd like to write much less about my problems and more about the problems and the glories of the world.
DJR:  Okay, I'll stop wid da SPIDERMAN routine . . . for now. But . . . what's wrong with obsessiveness? I think obsessiveness—transmuted by the discipline of art into socially acceptable behavior—is the pestle of art. Or maybe the mortar. And I can't help thinking that Ludlow, your book-length narrative about the 1914 mine massacre that is a foundational event in Colorado history, depends on the kind of obsessiveness that is necessary for so much of the strongest art. In the case of that poem, your own family history is distantly intertwined with it, . . .
. . . . . .
. . . .