Andrew Ponomarenko: Featured Artist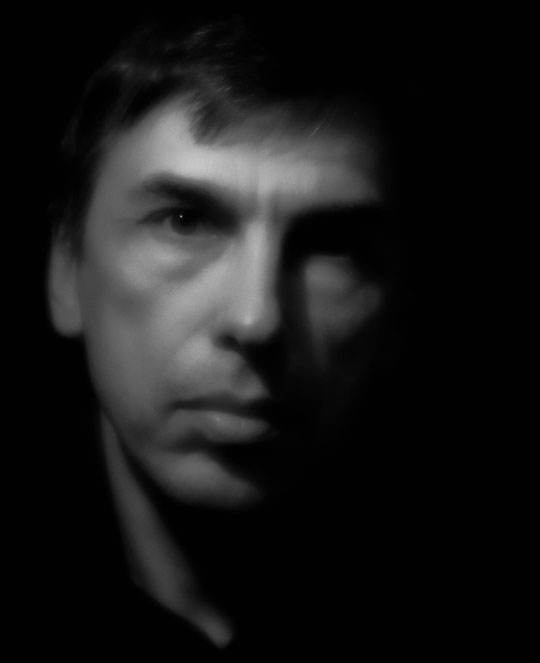 EXCERPT:
A Photographic Exhibit
‡
ANDREW PONOMARENKO was born in Kiev, now the capital of Ukraine. He shot his first roll of film in 1973, when he was eleven years old. His father gave him one of his cameras for a family trip, and photography has been his fascination ever since. There are special moments that get you hooked on photography for life, he says. Seeing the images alter from the negative on a darkroom enlarger table, counting the seconds for the print to be defined as you rock a developer-filled tray while its scent permeates the air and, finally, watching the picture gradually appear on paper in the dim red light.
He lived through the brutal and turbulent years following the collapse of the Soviet Union, trying to stay afloat and raising two kids. Through the ups and downs of those years, he had his camera with him everywhere, taking pictures of his family, of his mountain-climbing trips.
Nonetheless, photography has been relegated to a hobby. He earns his living as a computer software developer. Photography is his private and intimate way of briefly escaping tedium, of striving to capture a fleeting moment, of immersing himself into the process of creating beauty. This is probably universal for a practitioner of any art form. The powerful and special aesthetics of black and white photography provide him with rare moments of inspiration and fulfillment.
While immigration to America dramatically changed his life, the technical revolution of digital imaging and the explosion of the Internet changed his universe. New places, new people, new inspirations, and an abundance of new information, freely available, have drastically changed the game.
His first digital camera, Nikon D40, opened new worlds to him. Now, digital technologies such as Photoshop enable special effects previously unthinkable. Yet, his tastes about what is an appropriate adjustment and what is a taboo remain mostly within the bounds of classical photography. He only accepts very limited photo manipulations where the resulting image look like a photograph, not a digital contraption. There are many great artists who do cross that boundary and make really great photo-manipulated images, but that is a completely different art form, and he is not a part of it. He still prefers the great black and white photos, and so his most-admired photographers are Henri Cartier-Bresson and Ansel Adams.
Nowadays he take pictures mostly digitally. He upgraded his camera to Nikon D300S a few years ago. He loves his Leica X1 for street shots or when he has to travel light. However, he still does some film-based shooting now and then. He also loves his Mamiya 645AFD; however, there is no darkroom in his life anymore. He develops the films by himself. He scans the negatives directly from film, and then performs some adjustments in Photoshop or Lightroom. Although he posts some of his photographs over the Internet, he has a very strong conviction that the real photograph is the one on paper. He does his own printing, at home. That way, he controls the process, and gets the quality of prints he desires.
........