Clara Lieu: Featured Artist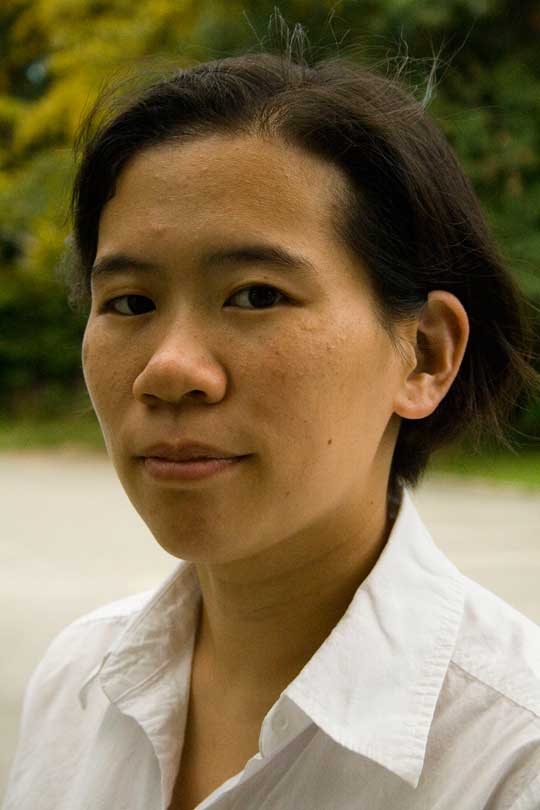 EXCERPT:
An Art Exhibit
with an Interview by Sharon Passmore
‡
CLARA LIEU is a Critic in the Division of Foundation Studies at the Rhode Island School of Design. Previously she has taught at Wellesley College, the School of the Museum of Fine Arts, the Art Institute of Boston at Lesley University, and in the Illustration Department and Printmaking Department at RISD. She is the former Director of the Jewett Gallery at Wellesley College.
Her work has been exhibited at the International Print Center New York, Bromfield Gallery, the Mills Gallery at the Boston Center for the Arts, the Danforth Museum of Art, the Currier Museum of Art, the Chazan Gallery, the RISD Museum of Art, and the Davis Museum and Cultural Center and the Boston Printmakers North American Print Biennial.
«««
SP: I have been reading your blog for over a week and I am so inspired, I can't even tell you.
CL: Thank you so much! What inspires you about it?
SP: Well, you approach your artwork as a real job, not just a pie-in-the-sky wish.
CL: There are days when I would like to be able to think about myself as a romantic person, but the realities and practicalities of being an artist are too palpable for me to ignore. I think there are so many misconceptions about being an artist, that it's all about fluffy inspiration, being lucky enough to be "talented" and waiting for lightning to strike.
SP: When and how did you get this confidence to approach your work this way? When did you first have the thought, "I am an artist"?
CL: I always knew. Even as a young child I never had a shred of doubt in my mind that there would be any other path for me. I think the confidence to approach my work this way first emerged when I was an undergraduate student at RISD. My experiences at RISD prepared me to deal with anything, and I felt artistically empowered to put my work out there.
SP: What was your life as an artist like before college, and in your childhood?
CL: During my childhood, it was wonderful. My parents didn't have a clue about art, but they were extremely supportive and did everything they could to help me. In the fourth grade a new art teacher came to my elementary school and profoundly changed everything for me as a young child. She fostered my energy with incredible enthusiasm that I had never encountered before. High school was a different story. It was utterly miserable, humiliating, and awful. Art classes in high school were a joke, and the head of the art department at my high school could not have been more adversarial towards me.
Everything changed for me when I went to the RISD Pre-College program the summer of my junior year in high school. RISD Pre-College was the first time as a teenager that I felt an art teacher actually cared about what I was doing artistically, and took me seriously as a student. It was like discovering this magical place that you never knew existed, where the students and teachers around you actually got it.
SP: What types of work did you do in that program? . . .
........