Amanda Jernigan - Interviewed by Ange Mlinko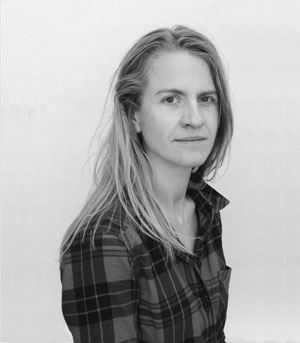 Photo by John Haney
EXCERPT:
FEATURED POET
Interviewed by Ange Mlinko
Amanda Jernigan is the author of two books of poems, Groundwork (Biblioasis, 2011) and All the Daylight Hours (Cormorant, 2013)—the first of these named to NPR's list of best books of the year—as well as of the monograph Living in the Orchard: The Poetry of Peter Sanger (Frog Hollow, 2014). She is the editor of The Essential Richard Outram (Porcupine's Quill, 2011) and, with Evan Jones, of Earth and Heaven: An Anthology of Myth Poetry (Fitzhenry & Whiteside, 2015). Her poems have appeared in Poetry, Parnassus, PN Review, The Dark Horse, Atlanta Review, and The Nation, as well as in numerous Canadian literary journals, and have been set to music. Jernigan is an essayist as well as a poet, and has written for the stage, collaborating with the members of DaPoPo Theatre in Halifax on the productions Four Actors in Search of a Nation and Thirteen Ways of Looking at a Madman, and on a public reading of her verse-play Drinking Song. She grew up in rural Ontario and lived for many years in Atlantic Canada, working as an editor, scholar, and teacher; she now lives in Hamilton, Ontario, with her husband—artist John Haney—and their two children.
◊ ◊ ◊ ◊
  This interview was conducted over e-mail starting on Shakespeare's 452nd birthday—April 23, 2016—and completed on Midsummer Night, June 20, 2016.
AM: I'll say at the outset (and somewhat cheekily) that I dislike interviews. Not intrinsically, but because there are too many of them nowadays. They seem to have taken the place of serious reviewing or criticism. They're apt to domesticate or make diminutive (approachable, nonthreatening) their subjects. Where a good critic can enhance the mystique of a poet, interviewers (perhaps inadvertently) strip one of mystique.
AJ: I, too, dislike them, as Ms. Moore might say. For the reasons you note, among others. Though I love a good radio interview, with almost anyone: all the pleasures of eavesdropping (except the guilt), with none of the guilt. And there are some writers' interviews that I go back to, again and again. Richard Outram to Michael Carbert:
Morality ultimately springs from faith. And the best definition of what I mean by that was articulated by Simone Weil when she said that "Faith is the experience of the intelligence illuminated by love." I can't think of it having been put any more cogently for my purposes. So through a morality springing from a faith of that nature and reflected through acts in the world, you can become imbued and endowed with an authority that vastly exceeds anything which you might accumulate through the power of might. Might is not right, though it may be dominant and dominate everything around it and ultimately may destroy everything, including all of its instruments. But authority is ultimately prior.
But, then, Outram was one of those people whose conversational speech actually enhanced rather than dispersed his mystique.
  I think the Internet in general is disenchanting, to writers and to everything that comes within its virtual grasp, giving the illusion of accessibility to all: authors, Mars rovers, cave paintings, giraffes . . . My consolation is that this is, still, an illusion—the real world as intractable, as salutarily resistant, as ever. I hope.
AM: Your poems have mystique. They are powerful magical objects, and they would be so if we never knew anything about you.
AJ: I hope so. I hope, too, that poems have a kind of resistance: an ability to slough their authors and their authors' smalltalk as they move forward in time. George Johnston writes that poems aspire to the condition of . . .
. . . . . . .
[ subscribers: login for full text ]