Featured Poet: Jacqueline Osherow - Interviewed by Malachi Black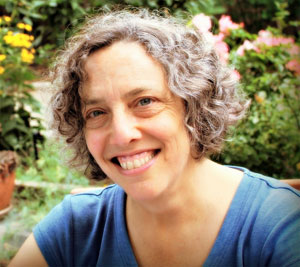 FEATURED POET
Interviewed by Malachi Black
Jacqueline Osherow is the author of seven collections of poetry: Looking for Angels in New York (University of Georgia Press, 1988), Conversations with Survivors (University of Georgia Press, 1994), With a Moon in Transit (Grove Press, 1996), Dead Men's Praise (Grove Press, 1999), The Hoopoe's Crown (BOA, 2005), Whitethorn (LSU Press, 2011), and Ultimatum from Paradise (LSU Press, 2014). She's received grants from the John Simon Guggenheim Foundation, the National Endowment for the Arts, the Ingram Merrill Foundation, and the Witter Bynner Prize from the American Academy and Institute of Arts and Letters, as well as a number of prizes from the Poetry Society of America. Her poems have appeared in many magazines, journals and anthologies, including the New Yorker, the Paris Review, American Poetry Review, The Wadsworth Anthology of Poetry, The Longman Anthology of Poetry, Best American Poetry, The Norton Anthology of Jewish-American Literature, The Penguin Book of the Sonnet, Twentieth Century American Poetry, and The Making of a Poem. She's Distinguished Professor of English at the University of Utah and currently directing the Creative Writing Program. Her poetry collection, My Lookalike at the Krishna Temple, is forthcoming from LSU Press in the spring of 2019.
◊ ◊ ◊ ◊
MB: How does a poem begin for you? Is there a "typical" means by which your poems are kindled or provoked?
JO: An obsession, a suspicion, a likeness, a connection, a mystery, an inconsistency, a failing, an injustice, a loss, a glimpse, a change—any of these—if it holds on to me long enough, might make me want to write a poem. If there's anything "typical" it's the tenacity of the thing, its unwillingness to let me go. Writing this (I have a tendency to reach for the nearest Biblical allusion) I'm immediately put in mind of Jacob, saying to his adversary/angel, "I will not let thee go, except thou bless me." I was named for my grandfather, Jacob, and have, despite his obvious underhandedness, always pitied my Biblical namesake, the way he had to work so hard for every blessing. Who knows? Maybe I experience a poem as an angel with whom I have to wrestle in the hope of that ever-elusive blessing. Except, in my case, it's the angel who won't let me go. Though I too, eventually, become obstinate. Once I've written even a line or two that I'm at all pleased to have written, I'm extremely loath to let it go.
MB: What happens next? That is, how does a poem find its form? Formal fluency—expert dexterity—is one of the great hallmarks of your work, as evidenced once again by My Lookalike at the Krishna Temple.
JO: That's very kind of you—would that it were true.
   I must say, once I've settled on a form, I always feel more at home in a poem. Form provides me with a sense of direction, or at least a map. I have to reach a certain sound, a certain word. Free verse is, for me, the most demanding form because I'm frighteningly aware that I could do anything at all at any moment. But sometimes a poem benefits from that sort of pressure.
   No doubt, you'll ask me next how I choose a form. Well, if I have a single idea which might best be expressed as a . . .
. . . . . . .
[ subscribers: login for full text ]