Lauds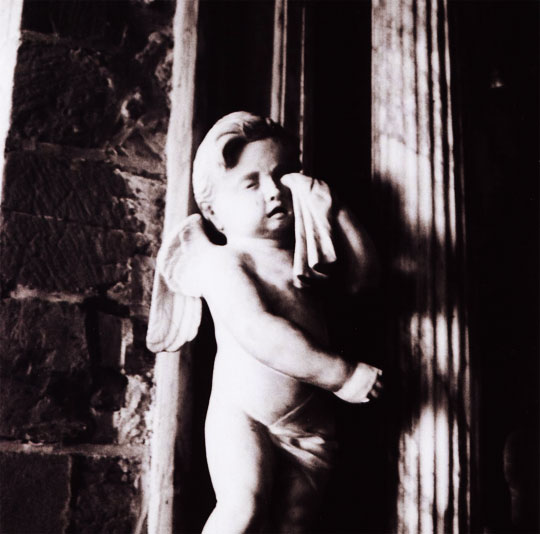 clspeace

audio: Lauds
Lauds
My eyes open to a cry,
then flinch back shut. O Lord make haste to help me.
Why can't he wake up like the saints,
joyful in glory? Let him sing aloud
in his crib (but softly) one of those
damn lullabies we always—
O harden not your heart!
Indeed. Perhaps we all should wake up screaming.
Beneath the harps, beneath the timbrels,
a nightmare noise—the chuckle of iron fetters,
the snicker of our two-edged swords
executing vengeance
upon the heathen—hear it?
God's praise like gristle in the swordsmen's mouths.
And thou, child, shalt be called the prophet—
what's this now? silence? Let Israel rejoice!
And let thy father, who art still
in bed, sleep a bit longer…
And forgive him. And praise
your screaming brethren, and not just those of Zion,
for Christ's sake, for crying out loud.