Alan Sullivan - Interviewed by Timothy Murphy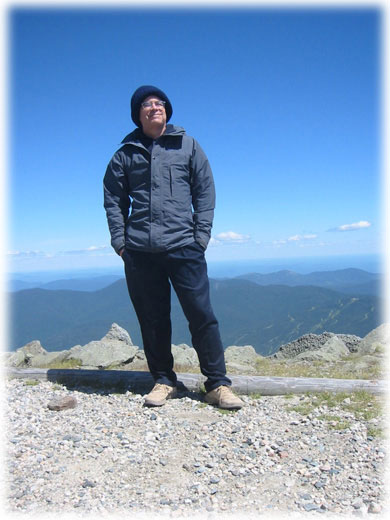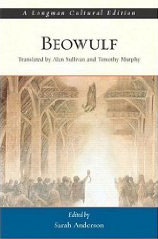 Beowulf, (Longman Cultural Editions) ... more
An Interview of Alan Sullivan
by Timothy Murphy
Alan Sullivan's poetry and essays have appeared in numerous periodicals, including Poetry, Chronicles, and The Hudson Review. He is coauthor, with Timothy Murphy, of a Translation of Beowulf, which was published as part of the Longmans Anthology of British literature. His personal website, Seablogger, features a wide range of commentary.
§
TM: I'd been writing verse for five years when we moved to Minnesota in 1973. I'd been published by the Yale Review, but I'd yet to write a competent formal poem, and I felt all my early work was wheel-spinning. It took me many more years to find a groove. Your earliest published work dates from 1995. At that point you pretty much emerged as a full-blown, mature poet. Your earliest acceptances as I recall were from The Spectator in London and Poetry in Chicago. John Mella made you Light Quarterly's featured poet before he offered that honor to Sam Gwynn! What were you doing from '73 to '95, and how could you be so good right out of the blocks?
AS: Before I address this first question, Tim, I want to thank Alex Pepple for hosting our discussion, and also for his years of volunteer work creating and maintaining this site. He has made a great contribution to the sustenance of versecraft during this period of transition from print to electronic media.
Like you, I wrote a lot of juvenile verse, but I was much less ambitious than you were. I only wanted to be the next Dylan, not the next Yeats! I did not learn how to write metrically in my youth. Everything was set to music, and I was a better composer than lyricist, as my old notebooks prove. A generic English major in college, I had no formal training in either art; I was entirely self-taught.
The songwriting went nowhere, careerwise, and the Midwest seemed an unpropitious place to pursue it. I gave it up in the early Eighties. After a hiatus, I started writing prose. Three novels followed, two of which finally found a home on my website, along with a sailing memoir, and much else. The point is, I was writing all the time, far more voluminously than you were, so when I turned my attention to verse, I had only to develop a metrical ear.

TM: How did you do that?
AS: I had a unique advantage as your partner, since I had been hearing you read and sharing the drafts of your work all along. However you had a notion that ear was inborn rather than learned. You assumed from my occasional clumsy attempts at assisting you that I had not been so gifted. I also wrote a handful of poems during the Eighties, whose metrical defects affirmed your assumption. So that was a bit of an obstacle.
Much changed in the early Nineties. You had achieved your mature voice and finished enough strong poems for a credible collection. You began to think of publication again, and you resumed contact with Richard Wilbur, who had mentored you in correspondence years before. In January, 1995, we visited Wilbur in Florida, and the following June we attended the first West Chester Conference. The excitement and energy of that event persuaded me to turn my full attention to verse, since I had been stymied in publication of my novels.
The workshops at West Chester were my first formal training in versecraft. And what training they were, led by the foremost practitioners, and full of people who sensed some kind renewal had begun through New Formalism, though many of us disliked the moniker. I cannot overstate the significance of an event that brought together the scattered devotees of a nearly-lost art. Through the rest of the Nineties, we returned repeatedly. We also hosted some West Chester poets when they visited our local college for a lecture series run by Professor David Mason, another new acquaintance of that time.
Soon Dave was sending his brightest students for Saturday poetry seminars at our home. You were cast into the unaccustomed role of teacher, overcoming your doubts about whether meter could even be taught. And I was a beneficiary. It is no coincidence that my first published poetry dates from 1995.

TM: Let's call '73 to '95 your incubation. During those decades what poets did you fall in love with?
AS: When we met, our tastes in poetry were pretty similar. We loved Shakespeare. We were not very partial to the Eighteenth Century. We liked the Romantics and many of their successors through Frost and Auden. You were also familiar with the Southern Agrarians through your study with Red Warren, though your mentor, and his mentor, John Crowe Ransom, were the only poets of that lineage whom you admired.
The Agrarians didn't interest me, but there were two new influences you brought immediately into my ken, both through translations. One was Kavafy. I didn't know any poet had written so frankly and accurately about feelings so similar to my own. The other was not just a poet but a period—the T'ang dynasty, whose principal poets had been translated by Arthur Waley in a big volume published many years before. Po Chu'i spoke to me most clearly, and his work was best represented in the collection. The sensibility of that time, calligraphed by an obscure imperial bureaucrat, had a strange, transcendent appeal.
During my years as a songwriter, there was only one other "new" poet I discovered and absorbed with excitement: Stephen Sondheim, lyricist extraordinaire, who is not generally thought of as a poet at all, but a composer.
Prose-writing in the Eighties, I paid almost no attention to poetry, other than the poems you composed. Those sometimes had their origin in our conversations—moments that resembled the anecdote of songwriter Merle Haggard, who had just renewed an acquaintance with country music legend, Tammy Wynette.
"Today I started loving you again," said Merle.
"Do you know what you've got there?"
It was a perfect line of iambic pentameter, and it became the signature phrase in one of Haggard's most famous songs. Of course no normal person would have reacted that way to Haggard's declaration. It took a fellow professional.
Just as I began writing verse myself in 1995 there were two more poets I read for the first time, and who immediately exerted a strong influence on my own writing. They are quite different from one another—almost polar opposites—Australian A. D. Hope and New Englander Robert Francis. The former, with his Eighteenth Century tastes and manner, inspired me to write long pentameter meditations like "Los Perdidos de la Mesa Verde." The latter, a master of lilting rhythm and nature imagery, became the muse of my lighter, more lyrical tetrameters and trimeters.

TM: Your poetry is way more gay than mine. A reader unfamiliar with your work need only glance at the poems printed for the first time in this Able Muse. You're an outsider obliged to go to a wedding, an outsider at my father's funeral dinner. You're aboard Wildcat with our young gay friends. Long before you tackled poetry you were setting your paraphrases of Kavafy to Tchaikovsky. Your thoughts?
AS: This is not a fully representative selection, since Alex wanted unpublished poems. A larger proportion of my gayer work remains unpublished. It was the desire to employ gay themes (prematurely, in the Seventies) that doomed my chances in songwriting. Kavafy was highly regarded among academics, but not among songwriters or their audiences. While I do not suspect prejudice among editors nowadays, I think that explicitly gay content can be somewhat limited in its appeal, since many readers may have difficulty identifying with it.
However, I do not regard either "Last Supper" or "The Crossroad Tree" as "gay." The "outsider" viewpoint in the former is that of an in-law; the latter could describe any childless couple. At most these poems (and "Phantasms") have what one might term a gay sensibility. Attitudes continue to shift, and overtly gay verse will probably be easier to place in the future. A decade ago I wrote a poem about the suicide of Antinous, Emperor Hadrian's young lover. I thought it was an effective piece, but I submitted it repeatedly without success. This winter I tried again, and it got snapped up.

TM: Your mastery of the earth sciences surpasses that of any poet of my acquaintance in history, and in fact what I've learned from you about geology, astronomy, the atmosphere, colors the way I see the world and influences everything I write. Ignorance of the earth sciences is now and since the time of the ancients has been pretty profound among poets. Discuss.
AS: Thanks for the encomium. I don't entirely agree with your premise about ignorance. Certainly the Romantics were fully briefed on the science of their day. After all, Mary Shelley wrote Frankenstein, which is widely considered to be the original science fiction novel. The estrangement between arts and sciences didn't really begin until the Twentieth Century, and I think it was substantially caused by the First World War. The horrors of that conflict destroyed the progressive optimism of the previous century.
Still, poets like Frost and Auden were somewhat acquainted with the sciences. Frost had obviously heard of Einstein, and Auden was a meticulous, geologically literate describer of landscapes. But these two matured before the Second World War, which enthroned nihilism as the reigning sensibility among intellectuals and artists. Of several formalist poets emerging after WW II, Richard Wilbur has a naturally empirical mind, and the most scientific bent. His informed love of botany is everywhere twined through his work.
It is not ignorance of the sciences that troubles me about contemporary poetry. It is the shared, hermetic worldview of academia, where poetry has taken refuge since its self-exile from the larger culture. Poets need to get out more. If they want anyone but other poets to appreciate their work, they ought to appreciate—and appropriate—the world off-campus. When Frost wrote about farming and hardscrabble country folks, he knew what he was talking about. He had struggled and failed as a farmer. His meticulous observation, his "lover's quarrel with the world," enabled him to recreate snowy New England years later when he wintered at a garden bungalow in Key West. My visits to the Frost Cottage inspired a short poem, celebrating this paradox of imagination.
Frost in Key West

In the poet's garden a gecko
suns at the edge of a deck
while taps on a typewriter echo
and neighborhood chickens peck.

The typist is busily drafting
verses invoking the flight
of snowflakes airily wafting
through woodlots swaddled in white.

Unlike the mutable lizard,
the Yankee, wherever he is,
has the hue and warmth of a blizzard,
a winter immutably his.
I would add a more general comment that introversion and bookishness have harmed the estate of poetry. Teachers who encourage these traits do their students no favors. Better to foster the natural curiosity of the young, press them to acquire general knowledge, demand accuracy and precision in language, and promote monomanias as escape hatches from the self. You were fortunate in your teachers, Tim, but so was I—as your follower and eventually your collaborator. We learned from one another. That is a privilege accorded few writers. Ours is usually a solitary calling.

TM: I uprooted you from the seashore which you love to the prairie where I have developed my themes of farming and hunting, occupations you did not share. A benefit for you was that it put you in a day's drive of the mountains you love as ardently as the sea. Discuss these landscapes and our orchard in your work.
AS: This time let me start with a digression. As you and I connected with the formalist movement in 1994-5, we were also preparing your first collection of poetry. It had gone through a couple of iterations already, but you had excluded early work and presented the rest chronologically. As I studied the poems, and you added more, it gradually dawned on me that there were distinct thematic resonances.
Eventually I persuaded you to let me experiment with a new principle of organization. I was thinking like a novelist—I had just spent eight years writing novels. I had become convinced that your poetry could be presented to best effect as a kind of narrative. In the end I settled on an arrangement in five sections. The first contained poems about your experiences as a farmer; the second, travel and far-off places; the third, literary and philosophical poems; the fourth, poetry of the hunt, your dogs, and our orchard; the fifth, a selection from early work, mostly on historical themes.
That fifth section occupied my thoughts for some time. You had lost touch with the muse of your youth, so you let me rework a number of the poems, which simply could not stand comparison with the more recent material. By this time I was also writing a lot of verse myself. I was in full cry, as it were; and I found that I could mimic both your early and mature voices. I had also been successful at mimesis while writing prose, but my ability to reproduce the voices of poets surprised both of us.
"The Deed of Gift" was published in 1998, though many of our West Chester friends had already read the manuscript by then. I had a chapbook out, and dozens of poems in periodicals. It was time for me to begin seeking my own resonances. They were not hard to find. My own work also divided naturally into five thematic bundles: poems drawn from my youth, poems of home and hearth at the orchard, travel snapshots, poems of the sea, and homages to other poets, other times. So in roundabout way, this is the answer to your question above.
In recent years the balance in my new poetry shifted somewhat. I have little more to say about my youth, though occasionally I have surprised myself. I lost my orchard home, but continue to write about it. Like Po Chu'i, I regarded the trees as friends and counsellors. They still speak to me from afar. I also needed to work through my grief over the loss, and a number of poems have alluded to that. Since my health failed, I travel no more; I shall not see mountains again, and they no longer call me. But I live in South Florida, close to the sea, and I still write of it.
You didn't uproot me. I went willingly. Call it karma.

TM: Reflect on the centrality of sailing to your life and work.
AS: Although I had much small boat experience as a boy, and occasional forays under sail during the Seventies and Eighties, my obsession began in January, 1995. First we visited Richard Wilbur in Key West, then we spent a week on a bareboat cruise among the British Virgin Islands. I never recovered my sanity. About six charters later we rashly bought a 39-foot catamaran. Since it was common to work the word "cat" into the name of a catamaran, one of our young friends (Sharktooth) suggested we call the boat "Catullus." I got a lot of poetry out of our adventures in the next three years, but they came at a very high cost per line.
Two more boats followed the first, progressively less grand but equally unaffordable. They inspired or at least stage-set several poems; but when I write of sailing, Catullus and the unattainable islands are always in the background. I also met some memorable characters while living aboard boats in various harbors and marinas. If I eke out a few more poems, I am more likely to write about mariners than other poets or literary life. Now I'm stuck ashore, but there's water under my windows, as though I still lived beside a dock, and my balcony faces the sunrise. I can step out and smell the sea breeze each dawn. As my grandmother used to say, "It could be worse."

TM: In this decade you took a long hiatus from verse, during which you learned web design, launched a site, and self-published much of your prose and verse. You have never really sought to "kill trees" to publish your work. Reflect on the internet and traditional print.
AS: I was always lousy at self-promotion. I never made any concerted, systematic effort to sell the songs or the novels. Maybe it was lack of confidence. Maybe it was elitist condescension at the crassness of commerce. Maybe I wasn't vain, aggressive, or hungry enough. Finally I rode your coattails into poetry. You had a strategy; I followed it too. Actually it was Dana Gioia who told us both how to proceed, at the 1995 West Chester Conference. First the periodicals, "to build an editorial consensus." Then the chapbooks. Then the first book contests—a step you overleapt, thanks to Story Line Press.
I got through the initial steps in good time. Within a few years I had enough publication credits that I could begin thinking of a collection. But the notion of submitting to all those contests was annoying, and I faltered. The process was so slow! And I had a new project that took me away from my own writing. For the whole of 1999 I worked on the Beowulf translation. My output of poems plummeted.
Then came the Millennium, and the internet. I had been preaching the transformative potential of the internet since 1995, but I had avoided engaging with it. I worried that it would be too much of a distraction, and I was lazy about acquiring the modest technical skills needed. I had a hard time transitioning from typewriter to word processor in 1986, and from Word Perfect to Word, later on. Word Perfect was an early, very popular program, but its makers could not compete with the relentless prowess of Microsoft, which eventually subsumed the office product niche that it had initially neglected.
During 2000 I started spending much of my workday on line. I read obsessively. No more books for me, no television. I had discovered a medium infinitely more flexible and various. That summer I joined Eratosphere. It was already a thriving little community of poets, like a 24/7 West Chester Conference. For the next few years, I devoted a lot of time to poetry discussion and criticism. Y2K was also the year I wrote a memoir—an illustrated prosimetrum -- "Cruising with Catullus." In 2001 I spent six months on a verse drama. There were no new poems, but it was not a hiatus.
As I explored the internet, a new thought was taking hold: self-publication. Total creative control. Infinite potential audience. The lure was overwhelming. In 2002 I bought some web-design software and created the first version of my site. I spent months on layout, photography, artwork. With each book I formatted, I learned so much more about design that I would throw away previous work and redesign the whole site. I also started an online journal— a weblog. That too evolved rapidly with new software and style-sheets. My vacation from verse was the busiest period of my life.
The website has been a mixed blessing. It distracted me from pursuing the Gioia strategy, and I lost my opportunity for recognition via the traditional route. Moreover, I know from my server logs that the archived material—books and poetry —gets little reader attention. Internet readers come for the weblog and the photos. Now I also have legacy worries. A site requires a certain amount of attention and expenditure to stay on line. It's not like a warehouse full of books. It's more like a stilt-house on a sandbank. Of course it's sheer mortal vanity to let such concerns trouble one's thoughts. But poets are nothing if not vain.

TM: At the Eratosphere you founded The Deep End, the toughest workshop on the net. You have edited me for 35 years. Usually all I have to offer your drafts is a rare metrical flourish or a bon mot, a far cry from the role you've played in my work and that of others. Reflect on your experience as our Editor from Hell and its effect on your own poetry.
AS: You are too modest. When we met in 1973, I was drafting a juvenile novel. I finished that summer, and you edited me, in accordance with the principles you had recently learned—not at Yale, but in the workplace, during your stint as a corporate speech-writer. There you had been supervised by a ruthless old newspaperman, Bill Stark, who must have really known his trade. So you were the original EfH, from my vantage. The novel quickly vanished into my box of boyhood journals, never to reappear.
In the late Seventies we both absorbed another distinctive editorial personality when you entered into correspondence with Richard Wilbur. In a series of brief but vivid critiques, he provided a template for my future roles as your editor and as moderator of a poetry forum. I do not have those early typed postcards and letters at hand, but I remember one particularly intense lesson, when the master advised you that employing the charged topics of Kavafy did not exempt you from charging the words themselves.
Wilbur's concept of "charge" was electrifying. It implied an obligation to ponder every possible alternative for every metrical foot, every word, every grammatical construction, every line break. The distinction between prose and verse—which had been blurred by practitioners of free verse—was thus to be sustained by sheer effort. Poetry should be hard work, and self-editing poets should take an almost masochistic pleasure in perfecting nuances of sound, sense, and form.
This was a timely reminder. We had already seen the consequences of the Sixties, when spontaneity was elevated to a writerly imperative. Thereafter vast amounts of garbage were published and critically praised in lofty venues. Eventually one "poet" titled a collection "Garbage," as though daring anyone to call it what it was. Only someone with the stature of Wilbur could remain part of this corrupted literary establishment without accepting its values. He was a rock among the relativists.
An editor needs the moral and intellectual confidence to tell good work from bad, and to explain the distinction honestly. It is always a service to the author, no matter how painful the experience. At Erato, Carol Taylor, Mike Juster, and other early participants often discussed editorial principles and standards for critique. We didn't always agree, but gradually from our debates and compromises, a kind of consensus emerged.
First, we all wanted Erato to hold submitters accountable for basic English skills. If people could not write grammatical prose, they had no business writing verse, and we did not intend to spend our time teaching remedial English. Candid comments about writing lapses often caused newcomers to depart in a huff. We accounted such people no great loss to the community.
Second, we needed to keep critical remarks directed entirely at the poems, and maintain peace among the members, though any exercise of moderator powers invariably brought cries of "censorship" and "favoritism" from some volatile individuals. I leaned to the libertarian edge of this argument, sometimes as sole dissenter among the staff. I was more inclined to let members trash each other, then ask them to apologize. Also I was more apt to make harsh critiques than more sensitive moderators; and I felt constrained by the emphasis on comity and civility.
Third, we made some allowance for voice and for the stylistic foibles of individual authors. This was a tricky and controversial topic. There was a sound argument for uniform critical standards. If an author deliberately chose some violation of form or grammar, the advocates of uniformity wanted to criticize it. I was more willing to accept a bit of anarchy, once I had developed confidence that the violators knew what they were doing. But then I might criticize someone else for doing the same things less skillfully, and receive in response the accusation of double standards.

TM: In 1928 Hardy died, Eliot had published "The Wasteland," Yeats, "The Tower," Auden was writing his precocious early lyrics, Hope was getting his inglorious third from Cambridge, Frost, Stevens and Robinson were all writing at a high level. Please reflect on that and the estate of poetry eighty years later.
AS: I don't read much contemporary poetry, even by formalists, so I am poorly equipped to respond. Certainly all the arts have their fertile and fallow periods, but no one can know what posterity will think of one's own time. 1928 was a fertile time. Who would have guessed that the fallow was so near?
I would like to believe that the past-quarter century will appear, to poetry critics a century hence, at least a modest restoration, in which the tradition of versecraft was salvaged and sustained. I am confident that both poetry and poetry critics will still exist in a century, even if they're wearing furs around fireplaces in the wintery nights of Miami, or singing chanteys as they fish the Miami reef, far from land.

TM: As can be seen in the poems featured at Able Muse, you are a very formal poet, unafraid of tackling even the most intricate challenges or nonce stanzas. Reflect on form in your own work and relate this to your response to the previous question on the estate of poetry.
AS: Music is the original form of poetry. Two ice ages back, before there were words, our ancestors were pounding stones and keening in the night. By the last ice age, they had learned to sing what they felt. They sang for the joys, sorrows, and mysteries of their lives. Of course I cannot prove this, but I think we all know it in our bones. Poetry and music did not separate until civilization was already far advanced. In our time, the apex of abstraction has been reached. Poetry has escaped and denied its origins, to its own great detriment. We need to get the music back, and form is the way.
I love form! I love the patterning of words for their sound and rhythm. I love to say them aloud again and again as I work with them. I love the feel of the words in the mind, like smooth, shiny stones of innumerable hues, to be arranged and rearranged until a perfect mosaic emerges. To me, writing free verse would be like throwing all those pretty stones down the stairs, and taking pride in their random fall, as though it were some worthy achievement. All right, now I have offended almost everybody. Mea culpa.

TM: I sense that the recent, remarkable outpouring of your verse owes its impetus to your battle with leukemia, to time's winged chariot hurrying near. Please share your thoughts on that.
AS: When I received my diagnosis via telephone, as so many people do, I sat stunned for a moment, then I told you what the doctor had said. "I'm not ready for this," I concluded. "Is anybody ever ready?" you replied. It was a fair question, but you didn't fully understand what I meant.
I had paced my life and work on the assumption of a normal lifespan. I knew there was cancer in my family, but those who escaped lived long. Only one early death had occurred among all my nearer kin. Others lasted into their nineties. I had seen Wilbur and Hecht doing their best work in old age. I had been slow to mature, but I had hoped for time. Now I knew the time would not be granted.
I was told that treatment was inadvisable until my condition worsened. There was no cure, and no advantage to early chemotherapy. I endured several months of "watchful waiting." It gave me plenty of time to learn about my illness, and I might have been writing verse as well, but I simply continued my daily routine with the weblog. I dreaded loss of my faculties. "Chemo brain" was a horrid prospect. Would I even be able to write?
I entered the twilight of treatment in October, 2005, as the fall days grew short. I made my escape from Fargo in mid-January. Soon I was back aboard my boat in Florida, though I had found a buyer for it, and I would be surrendering possession in April. To recover some strength, I worked out, walking miles along the beach every morning. I kept up the weblog; in fact I devoted a full month to devising a new design for my site. I still had the wit for that, but I wrote no verse.
Finally I decided what to do. I would buy another boat—a powerboat, more invalid-friendly, and less expensive. I shopped the internet, and found a suitable craft in Maryland. In April I traveled to a marina at Kent Island, across the Chesapeake from Annapolis, and settled into my new life. There I relocated my muse. All summer I wrote poems. Some were wholly new in form and inspiration. Others were redrafts, fulfillment of failed attempts from years before.
In the fall of 2006, I took the boat down the Intracoastal to Florida, with the help of a mariner friend. More poems came there. I fell ill again, undertook another course of treatment, paused the poetry awhile, then resumed. Even after I sold the boat and moved ashore for good, I kept writing verse. Was it the lash of mortality? Actually, I think not. For the most part these were the poems I would have written anyway, perhaps over a longer span of time.
This February I compiled a final collection: one third, poetry from the Nineties; one third, the verse drama I wrote in 2001; one third, new poems. It seems a little late for first book contests. Now my medical situation is more grim. Again doubt afflicts me, but maybe I can cheat infirmity a few more times. If not, I am content with the body of work as it stands.

TM: Bill Baer's interviews with poets close with the questioner quoting in full a favorite poem by the author. We thank you for your thoughtful responses, and I shall close by quoting a difficult form on a daunting subject, your villanelle on cancer, which appeared last year in The Hudson Review.
Divide and Conquer

The cells divide. The cells that will not die
divide too well and so they multiply.
They kill the host to keep themselves alive.

The blood goes bad. In vain physicians try
to purge the veins with drugs the cells defy.
The cells divide. The cells that will not die

mutate anew. The hardy few survive.
The few recruit the many teeming by.
They kill the host to keep themselves alive.

They colonize the nodes from neck to thigh.
The tumors grow, and scanners never lie.
The cells divide. The cells that will not die

stifle the very organs where they thrive.
Blind, stupid things—their purpose gone awry—
they kill the host to keep themselves alive.

Exploding through the flesh, they multiply,
but immortality eludes them. Why?
The cells divide. The cells that will not die
kill the host to keep themselves alive.