The Crossroad Tree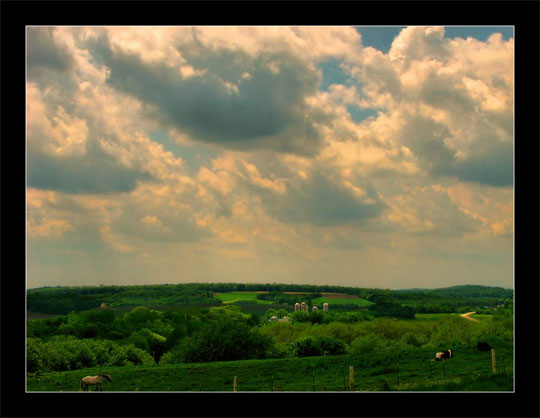 Chad Johnson
The Crossroad Tree
Friends are getting old; their children, married.
We're driving out for nuptials at the lake.
Childless, I feel fraudulent and harried
attending vows we never meant to take.
Fields flow past. A landmark elm appears, broken.
It must have spooked the cows that felt its thump.
In rain and thunder, rabbits rudely woken,
darted from their den of shattered stump.
Grass grows green and tall around the rubble,
a wilderness where pheasants safely nest.
No mower comes, no plowblade turning stubble.
The fallen tree protects its place of rest,
but I foresee no shelter from the trouble
awaiting this unwilling wedding guest.