My Burning Banana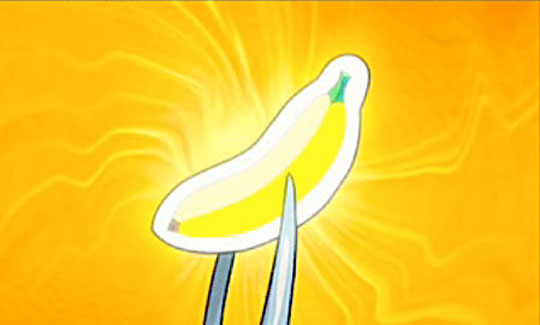 My Burning Banana
Set my banana on fire!  See, it's peeled!
Set it on fire with your brandy gaze!
Oh yes, oh yes, oh yes, oh yes!  You wield,
you brandish fire, setting me ablaze!
Oh serve me up with sweat, the flammable salve!
You can be my waitress, not my bride.
You can be my stranger so we have
pleasure of fornication, else denied.
But dancing in the flames who is the third,
the shadow of our shadow bright with wings,
chanting, Holy, holy when ye play?
It causes me to blush in that absurd
furnace of the higher sphere of things
lit by screwing with dessert flambé.