Resurrection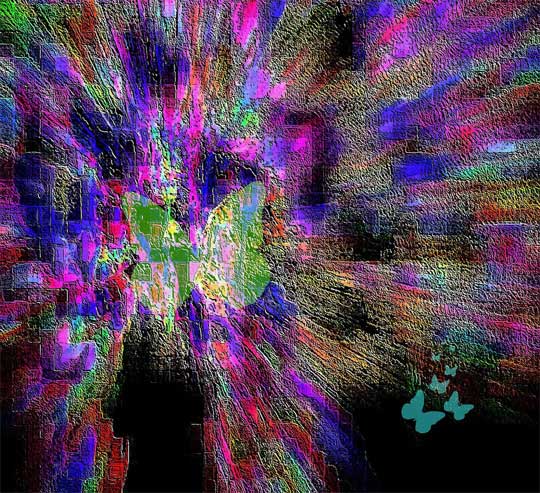 Juana/Joana Roja
Resurrection
His voice was pale and thin, a woman's finger
white and wan, a failing rose whose thorns could not
protect it from its failing. In their rot
words withered when he spoke, though he would linger—
eyes soft and damp like husks of April earth—.
No wonder others chose to walk him, feel
his richness spread between their toes, each heel
stained with the fact of death. But soon rebirth
had worked its way into the wine they drank
and as they drank too much there was the bread.
And when he rose, the snakes hissed in his hair.
His skin was scaled: reptilian. From stink
of flesh the flies had come. He stood, a dead
thing, though not dead, in the harsh sun's heat and flare.