The Interment of Another Man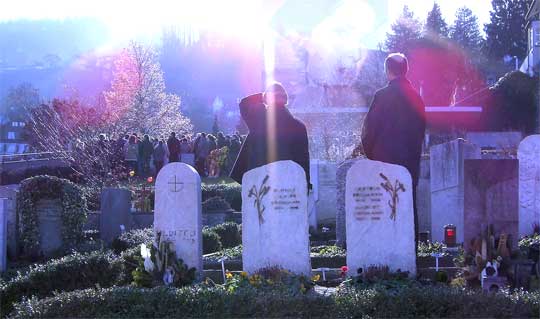 Kecko / comicbase
video: The Interment of Another Man
audio: The Interment of Another Man
The Interment of another Man
I should be fixed on the preacher's words
but backhoes idle out of sight,
horseflies hum in mausoleums,
children snap their gum, bluebirds
dive and dispel the no-see-ums.
The sun is shedding little light.

And when I spied the billboard girl
in a choral spate of woolen grays
striding toward infinity,
I first surmised this somber mural
scene did not portend divinity
but was an ad for all that decays.