Eggbeater Denial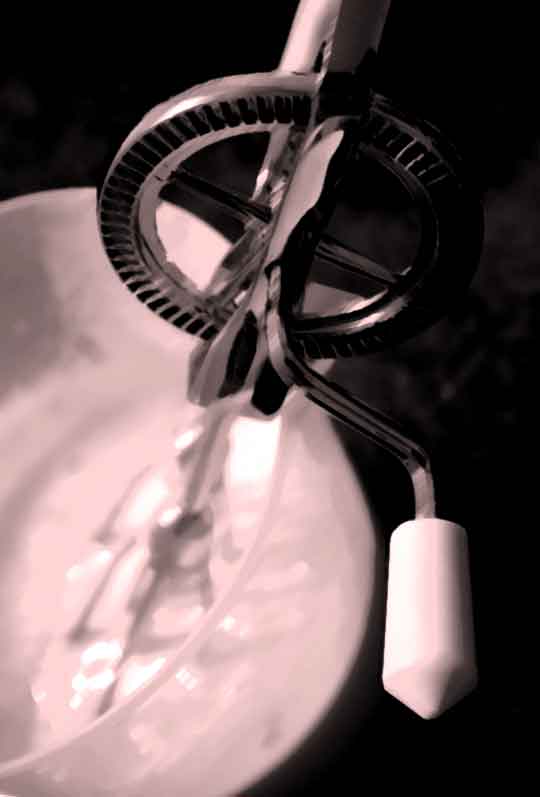 candinski
Eggbeater Denial
The handle turns the little wheel;
beaters spin with a ruffled sound
and whir and whirl around and round
to stiffen the glossy, lustrous mound,
inflating the glorious puffed erection
of eggs and cream and chocolate: mousse.
Gastronomy's divine perfection!
And subsequently this confection
dissolves in my stomach, to congeal
its sordid fats in gastric juice
and impose another pound.