Tete Rouge Cache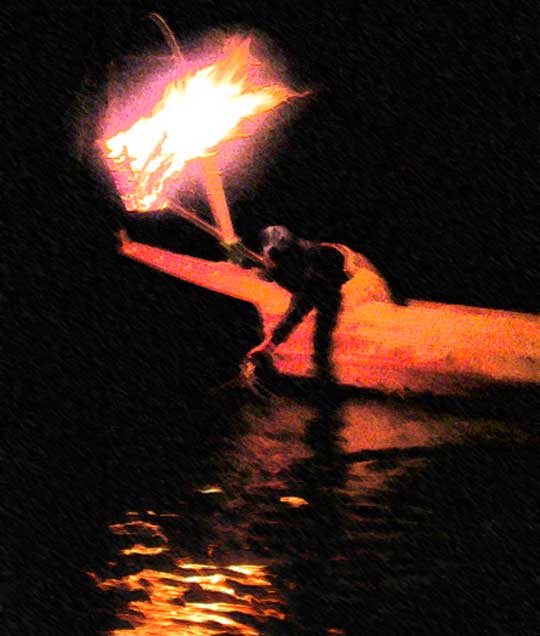 birdfarm

audio: Tete Rouge Cache
Tete Rouge Cache
Had I a wooden ship
to bear my love from me,
I'd fire it at its slip,
then warp it out to sea.
Or must I strew his ashes
on wild Wyoming passes
climbed in the Seventies?
The thought of that abashes
me and my aching knees.
He'll sleep in prairie grasses
under his apple trees.