Promises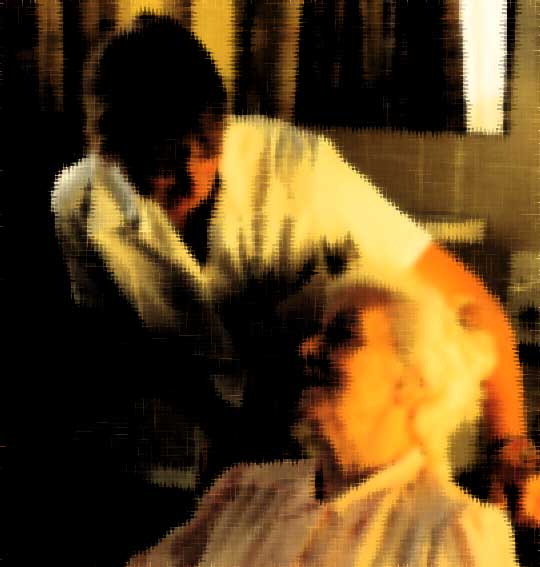 Promises
§
Her eyes are bulging, and she is hissing like a snake: "That bitch, she is trying to kill me," and my father is saying "Rita, calm yourself," but she cannot be calmed, not now, at 84, in this place with people whose eyes no longer focus and whose mouths no longer contain their drool, creeping along like four-legged creatures on walkers, while she is pitched in a fight for survival, a fight she will not remember in a minute, though certain things are still intact after all –- so that when her husband of 61 years says, "Rita you are showing great fortitude," she considers the statement and says, perhaps "three-i-tude," and he, for his part, is blinded by her brilliance, that still-sharp wit, after all the ravages of this disease that has no cure.
But then it is feeding time, and his wife, who once drilled into her daughters table manners worthy of a visiting dignitary, lunges at the food, grabs a slippery peach out of a bowl with both hands, eats half, and throws the other half on the floor, giving it a two thumbs down. "It's swill," she says.
And then the tantrum is over, and what takes its place is fear, and she looks at me with what seems to me to be a kind of resignation, the resignation of knowing your care is now in someone else's hands, and she says, "Am I going to die in here?" and I, her daughter, say "no," remembering all the times she has assured me of things that one cannot be assured of. "No, I promise," I say and then she lets me stroke her papery cheek, the one that is closest.