Que Bella!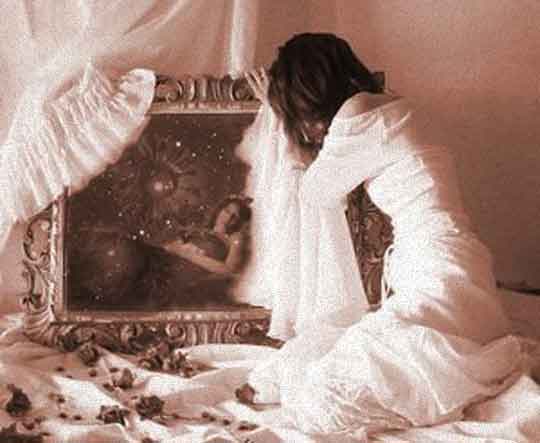 LoneGrimoir

audio: Que Bella!
Que Bella!
All agree Bella's dad softened her looks—
Though no one would call him soft inside.
Grandma said the cleft in Bella's mother's
Nose was what kept her from being a bride.

Everyone knew where Bella got her smile,
Blonde hair, fair skin and puckish dimples.
Bella's mother didn't smile much at all—
For fear it would accentuate her pimples.

Red lips, blue eyes—ears exquisitely shaped.
Bella's mirror said: Your father walks on water!
If you sat next to Bella and her mom on the bus
You'd never guess: mother and daughter.

Bella's mom gave her lots of love,
Piano lessons, and a Siamese cat—
Working 50-hours a week at the mall
To pay the bills. Do you smell a rat?

Bella's dad helped his daughter get a job and a mate
(Though he disappeared when she was only three).
Que Bella! What a Beauty! Beauty is Great!
Hail to the Creep! (wherever he may be).