Something New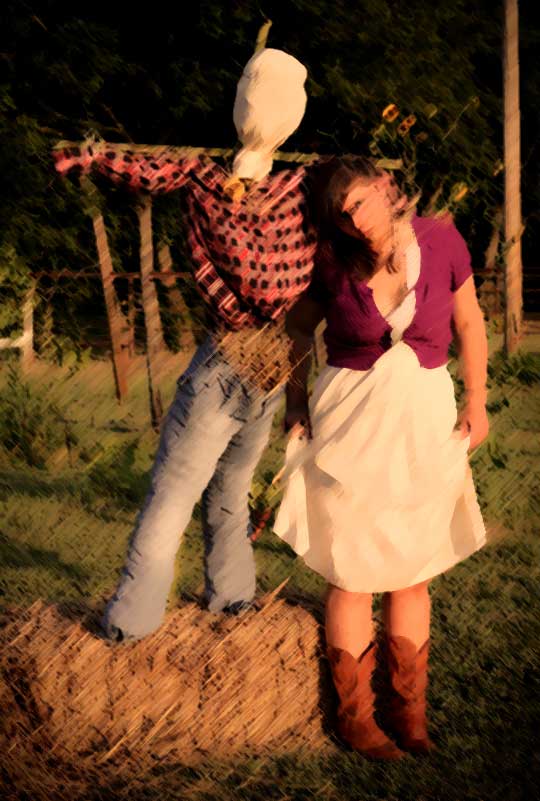 Gibson Claire McGuire
Something New
A blonde with curly hair bunched behind
her head, like radish greens, a summer dress
so short and scanty it appears designed
for show, and cleavage deep enough to bless
the scarecrow's day wanders through the yard,
which she transforms into a randy site.
The scarecrow stands erect, fixing hard
on sexy parts half hidden from his sight.
His firm devotion to the farmer's wife
suspends as he obsesses on the view.
He can be tempted once or twice in life,
or in a day or hour, by something new.
A strict fidelity was not the plan
when he was tailored to be like a man.