Dust, No Wind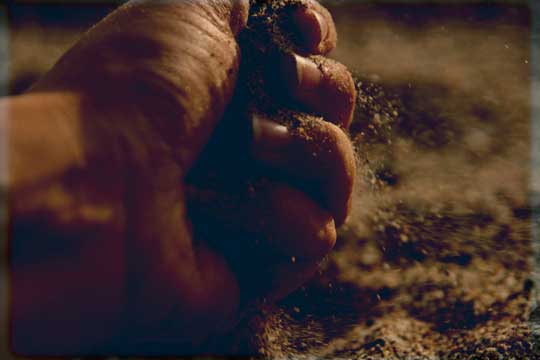 apesara
Dust, No Wind
Your mind is full of things you can't control.
If only you could drift in dreams. You toss.
On another continent a rose unfolds.
You stare across the ceiling, feeling lost.
A soldier lays her rifle on the ground.
Others clatter bullets in a bucket.
You curl up on your bed as if on frozen ground.
A woman ducks a slap and seems to smirk.
You twist and writhe. The blanket squirms.
Children eat who have not fed for weeks.
You rise to drain your bladder one more time.
Sleep slips away, beat by beat.
All across the starving world, as deserts
creep, a gentle rain begins to peck the dust.