Featured Poet: Rose Kelleher - In Conversation with Timothy Murphy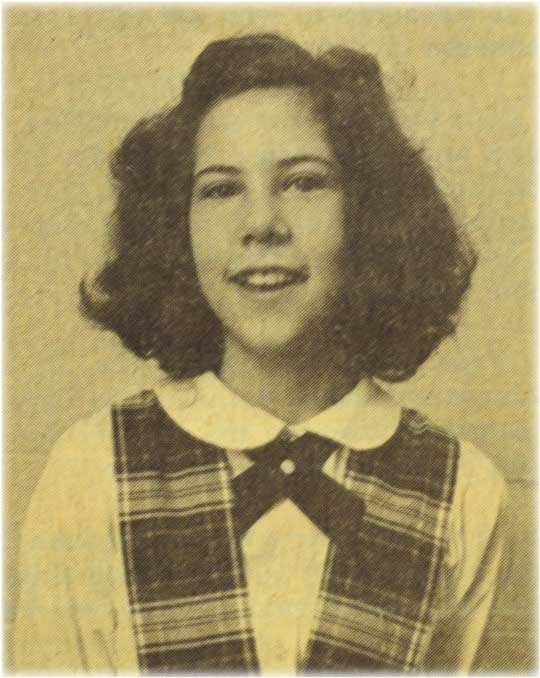 An Interview of Rose Kelleher
by Timothy Murphy
Rose Kelleher was born Rose Mary Alciere in Trenton, NJ in 1964, the fifth of six children. She grew up in in Hingham, Massachusetts. As a young adult she lived and worked in Boston for several years while earning a degree in English at UMass. In 1991 she moved to Maryland, where she met her husband Mike. Rose has worked as a technical writer and programmer, and authored four computer books and numerous technical articles. Since rediscovering poetry, she has published poems and essays in a variety of journals; most recently, The Flea, The Innisfree Poetry Journal, The Raintown Review, Snakeskin and Umbrella. Her first collection, Bundle o' Tinder, was published by Waywiser Press in 2008.
§
There is a very disturbing poem about Fr. Geoghan in Bundle o' Tinder. If you are willing to do so, I would like you to discuss that poem, the strategy behind it, and don't tell me you don't strategize.
Everyone who comments on "The Rectangle" seems to have a different take on it. When I workshopped it at the Gazebo, one member said he found it refreshing that I had acknowledged the priest's positive contribution to the parish, rather than simply condemning and stereotyping him. A reviewer, David Holper, described the poem as an "attack . . . on the Catholic church's ineptitude in dealing with priests who molested their young parishioners." Most seem to read it as some kind of statement about priestly pedophilia.
I don't think of it that way. I didn't even know, when I started writing it, that Father Geoghan was going to come up. I was thinking about how much the school had changed, and how times had changed. My strategy, if you can call it that, was to focus on concrete details in the hope of getting at something more.
One or two of the details are made up. The part about Father Geoghan is true. He was the pastor of our parish for seven years, and was very well-liked. My brothers served him as altar boys, without incident. There really was a portrait of him hanging on the wall at school. So the news about him came as a shock to begin with, and then he was murdered in prison―in a depressing coincidence, right after Mike Stocks accepted "The Rectangle" for Anon.
Now I open the door wide. What do you say as a woman to all the benighted men who inhale your verses?
Why "benighted"? Are benighted men the only men who would read my poems? Or maybe you're referring to the Schoolgirl Sonnets, which are about men, though not necessarily benighted ones.
Those sonnets were a guilty pleasure to write. Partly, just because they're sonnets; I have to watch myself or I'll end up writing nothing but sonnets, and I don't want that. The subject matter is also pretty self-indulgent. Even so, in a feeble way, I was trying to get at something. I usually am.
Does that come through at all? Probably not. I've noticed that whenever I write about anything sexual, the reaction tends to be cruder than I expected. I think I'm being all psychological and insightful, and everyone else thinks I'm just being naughty. Not everyone has that problem. Look at Charles Simic's poem, "Breasts": it's sexy and it's brilliant poetry. That's rare. Something to aspire to.
Two poems that involve childhood experiences and their influence on adult sexuality are Jee Leong Koh's "Childhood Punishments" and Angela France's "A Taste of Ginger." One takes a gutsy, straightforward approach while the other is more surreal and ambiguous. Both take a tough subject and handle it beautifully. They can't be summed up as merely "confessional" or "kinky." They ask a serious question: what makes us the way we are?
And what, Rose, would you say to the women who exhale your verses?
Have a Tic Tac.
But seriously, I'm not sure what you mean. I don't have a special message for either men or women. It's a mistake to generalize that way about poetry. I touched on that in a recent blog post about the late M. A. Griffiths.
Rose, you came late to full engagement with the composition of poetry. I suspect part of the reason that your progress has been little short of meteoric is that you are fully adult—as compared, say, to Tim tackling the art at seventeen. Dick Wilbur was sent five finalists for the Hecht prize and told me the decision wasn't even close, the easiest pick in all his decades of judging such things. How has publishing Bundle o' Tinder changed your life?
Meteoric? Pardon me while I clean the coffee off my keyboard. That's funny on so many levels.
On the po-biz front, nothing has changed. All but the same handful of magazines continue to reject me. Actually, it's good that they're not swayed by my having won a contest. It kind of sucks, though, because I can't tell myself they're rejecting me for the wrong reasons.
More importantly, winning a contest doesn't make you write any better. On the contrary, it can make you self-conscious. The British poet, Katy Evans-Bush, once said, "It's always got to be the next thing." That's true. I'm grateful for the validation, and of course I'd like the book to sell, but mostly I just want to move forward.
A great deal of your work has been workshopped online, and a great deal of it has been published online. I'd like you to reflect on both these facts.
Programmers spend a lot of time online. I don't remember exactly how I first stumbled onto an Internet poetry workshop, but I was probably searching for the syntax of some command.
The Internet cuts across traditional lines. There are no gatekeepers, no consensus. That, and getting older, are empowering. When you're a young student and your professor sneeringly declares that D. H. Lawrence was a terrible poet, that's intimidating. When you're forty you don't care.
I like print magazines for creature-comfort reasons, but publishing online has its advantages. A Web page has no length limitations. You can use color and images without having to pay extra for things like "page bleed." You can easily add recorded readings. When you publish a poem online, anyone in the world can read and link to it, not just a few subscribers. Internet archives can preserve it indefinitely. Internet journals also accept email submissions, and generally respond much faster than print journals. And frankly, they're more likely to accept my poems.
My greatest fear, beginning at about your age, was that I would end up simply becoming a parody of my youthful self. Thank God, that hasn't happened—yet. Do you worry about this, and where do you foresee your art going over the next ten years?
Other than the Poet Laureate, nobody has to write verse. There's no money in it, no prestige, no sex appeal. The upside is that there's also nothing to fear. If you don't enjoy it, you can quit any time. Ten years from now, I expect I'll be obsessed with something else: archery, maybe, or cake decorating.
In the meantime I'm working on a second book. It may take a while. Bundle o' Tinder was too diffuse; I'd like this one to be tighter, to add up to something.
Someday, if I do stick with it, I'd like to write better than I do now. By that I mean all the usual things, but in particular, I'd like to get better at revealing the poetry in ordinary things.
A poem doesn't have to be about anything strange or exciting; a good poet can make her own magic. Rhina Espaillat's "Current" is ostensibly about an electrical outlet, but look at the imagery: snakes, gods, whiskey, sex, ice, marrow, muscle. Wow! To call it a "domestic" poem is to miss the point.
I'd love to write poems like that. I'd love to write swampy poems: rich, deep, murky things, like Roethke's "Root Cellar" or Don Paterson's "The Lie." Give me lyricism, layers, compression. All that good stuff.
It is evident from your poems that you are partial to redheads. Why haven't you fallen in love with me?
Who says I haven't?
But since my husband is a handsome brunet, not a redhead, I should probably clarify. It's not that I lust after redheads so much as I find the whole phenomenon sort of geekily appealing. It's a recessive trait that may one day be wiped out. I like aberrations. I like the idea that people come in speckled varieties, like orchids.