Riddle 37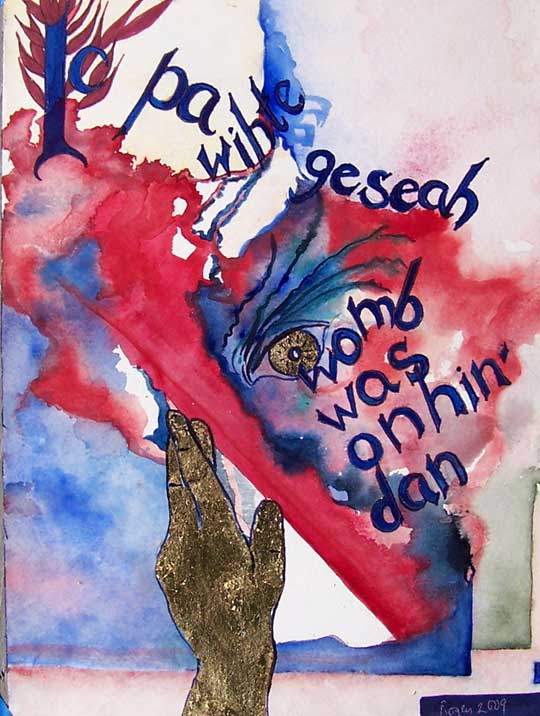 bertha rogers
english translation
Riddle 37
I saw a creature who wore its womb
behind. Greatly grown, it was obeyed
by a strong servant who strove so hard
that the swell in its bag burst its bonds
through the white of its eye.
It did not die, though it seem doomed.
No, it gasped, then breathed again,
aborning its own son, itself its father.
original Anglo-Saxon poem
Riddle 37 — Anglo-Saxon Original
Ic ζa wihte geseah— womb wΦs on hindan
ζriζum aζrunten. ψ|egn folgade,
mΦgenrofa man, ond micel hΦfde
gefered ζΦt hit felde, fleah ζurh his eage.
Ne swylteξ he symle, ζonne syllan sceal
innaξ ζam oζrum, ac him eft cymeξ
bot in bosme, blΦd biζ arΦred;
He sunu wyrceξ, biξ him sylfa fΦder.