Chanced Into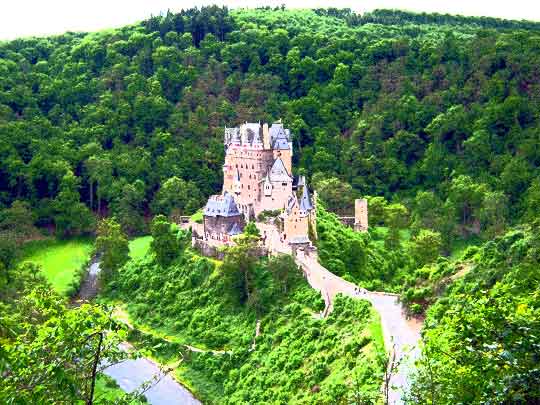 Tjflex2
Chanced Into
Rain on grey lake, its mountains lost to cloud,
so I turned in between two white stone pillars,
paid at the biglietteria, Path wound up,
the couple coming down were English, he
tapped keys to get on-screen the score
from the Oval (that was the year we won the Ashes).
They were the last of anyone I saw
or things outside the place while I was in it.

A turnstile ticked me into the tenebrous
zoological enclosure: there were five fallow deer,
lifting elongated heads, the eyes
gazing back from what I had chanced into
full as the stream that pooled below us
stilling to overbrim and run-off.
Their slender legs might fire them leaps away,
but they just shifted a little, grazing.
And there were llamas, goat-kids and macaques.

Another turnstile, and above more path
under dripping greenery, suddenly opening
vistas: a glade with one great tree,
I stared into it, palm on wet rough bark,
with a thrill of recognition, here
where I had never been nor thought to come.

And higher, formal gardens,
topiary and symmetries, long flowerbanks
of azaleas, rhododendrons and red roses,
the villa with decorated balustrades.

A shut café, and the little train for children
unattended, red paint glazed by rain.

I stood by the long rectangle of pond
rich with lilies, over and over a bird
repeating its disconsolate sweet song.

Beyond all these, the finitudes
of a duke's estate surrendered now to tourists,
yet through a trick of weather lambent in them,
assuagement. Like a homecoming;
shadowing any path we take, and by
lacks gravitating to it always thwarted.