Girl at a Keyboard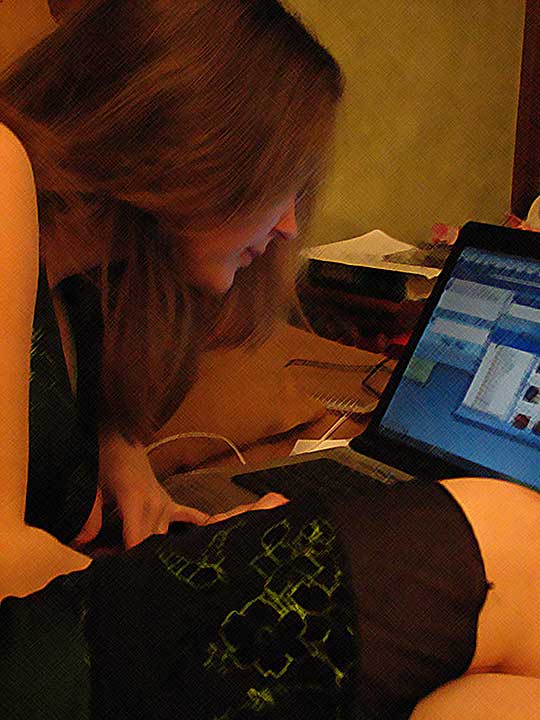 Christina Welsh
Girl at a Keyboard
Across the yard, just below my terrace,
I saw a girl sitting at a window
Regarding fixedly her solemn face
Framed in a mirror, I imagined, though
That was hidden; I merely guessed. Yet still
It brought to mind Vermeer, the sort of scene
He liked to paint—this anyhow until,
Bemused, I recognized a laptop screen
And had to reinterpret everything,
The girl bent to invisible fingers,
Busy, I sensed, with change. Why did I cling
To my reflection, wishing it were hers?
Would he appear, his talent mostly furled,
Forgotten in the tumult of his time,
Who left some thirty pictures of a world
Made permanent? Ours is a harder rhyme.