Across a Crowded Room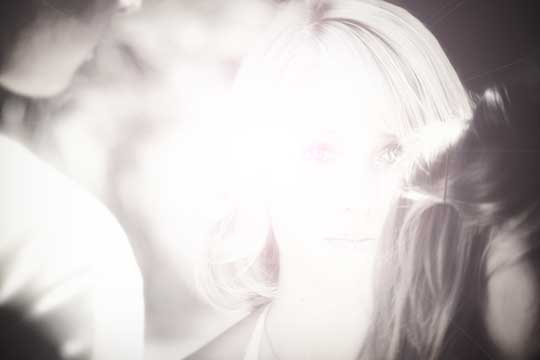 lwestcoat

audio: Across a Crowded Room
Across a Crowded Room
That night, across a crowded room
They drew him—a retroussé nose,
A kiss-curl, yellow-gold as broom,
Lips like a budding rose.

She sat, unpartnered (was it meant?)
And, when he offered her his hand
Stood, shyly smiling her assent.
Obligingly, the band

Segued from rock to something slow
And, when he pressed her close to him
With hands that stole, lentissimo,
About her waist (how slim!)

And when upon her bed, at last,
The seastorm of their passion spent,
They lay, as on a beach upcast,
He knew that it was meant.

But, when he woke before her, saw
The atavistic nostril-flare,
The opened lips—discoloured, raw,
The lank, disheveled hair,

He left behind a scrawled goodbye. . . .
That night, across a crowded room
A tawny braid beguiled his eye,
A cheek's carnation bloom. . . .