Lust Redeems Her Car from the Parking Valet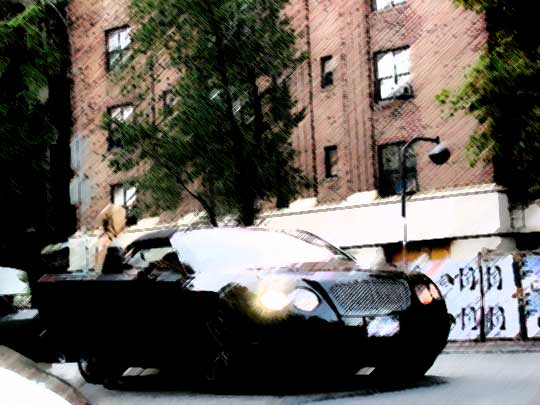 CarSpotter

audio: Lust Redeems Her Car from the Parking Valet
Lust Redeems Her Car from the Parking Valet
"Yo' Deadly, hot enuf yet?" quips the cute
parking valet who whips her Bentley around
to the autocourt.She likes the hairnet,
and pants riding low beneath the white jacket
that keeps everything nice and official. When
she asks what he's doing later, she blushes
at his stated intention "to gangbang all night,"
but no, he explains, it's just some street culture thing
that sounds kindof fun. She wonders when
her husband will get back from Vegas. Poor dear,
so hot there—but then, one must conduct one's
business. That guy—named "Joop"?—who called
him at home must have misdialed, for sure.
Why would a pimp ever phone him, or here?