Biography of a Sword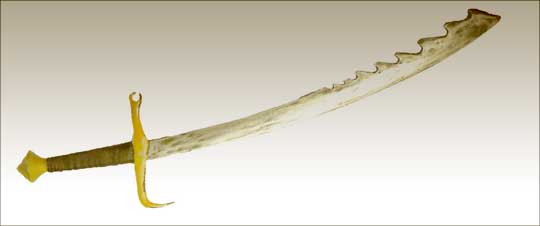 Biography of a Sword
The scimitar behind the glass
lies naked on its velvet bed.
A placard estimates its mass
but leaves the body count unsaid.

A general held it, then a king.
Impartially it did their will
with blade and pommel, lunge and swing.
Its legend waxed from kill to kill.

Promoted to a metaphor,
its aspect changed; the palmworn hilt
grew diamonds, and the scars it wore
surrendered to a coat of gilt.

And now it sleeps through whispered praise
and grave appraisals of its worth:
a ploughshare dreaming of the days
it signed its name in famished earth.