Diary of a Tourist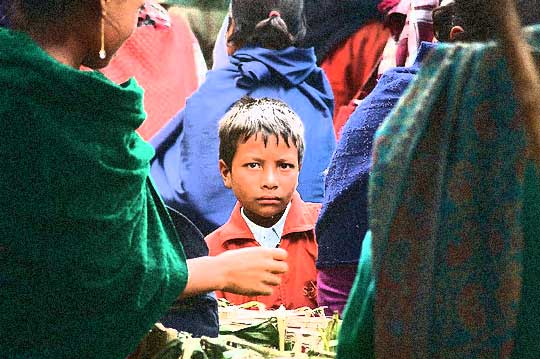 Seema K K
Diary of a Tourist
Connaught Place Market, New Delhi

Outside the window, in the pillared shade
a woman kneels and shakes a coffee can
at noonday shoppers. By my count she's made
no more than two rupees since I began
to sip my first latté an hour ago.
The boy beside her reads the sun's progress
with practiced eyes, and grimaces as though
he's only at her side under duress.

It's late. I should be elsewhere, but allow
a last refill, and sit behind the pane
a moment more. The heat is peaking now.
The boy flops down and won't sit up again.
She strokes his cheek, and bends as if to say
that people will not always be this way.