Librarian of Buenos Aires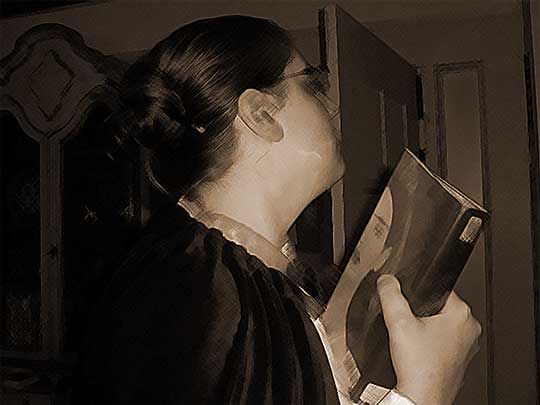 rochelle, et. al.
Librarian of Buenos Aires
for Jorge Luis Borges

They scald the mind - the fictions on these shelves -
uncoiling in a sinuous flash of words,
then snaking back and swallowing themselves.
Like mirrors multiplying, or like birds
mutating in the migrant arc of flight,
the books assembled here, by slow degrees,
become all books. But long into the night
unsatisfied by these infinities

a blind librarian scribbles out his days,
still cataloguing every twist of thought,
each half-remembered contour of the maze
behind, beyond. At times he pauses, caught
in doubt; unsure that what he writes was not
once published by the ghost that people praise.