Hunting on Thanksgiving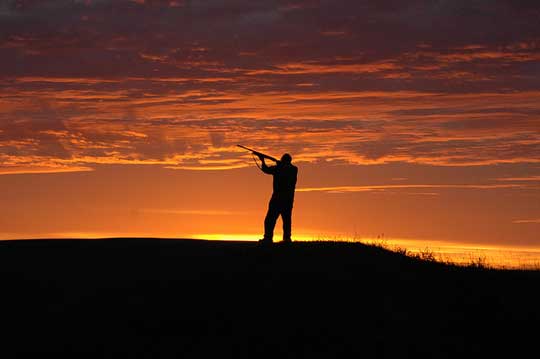 Space Ritual

audio: Hunting on Thanksgiving
Hunting on Thanksgiving
Thanks for my tall, Norwegian hunting buddy.
I love him best when his right hand is bloody
from gutting out our birds.  Thanks for the true
friend you found me when I was twenty-two.
He flees from me, but I attach no blame
to Alan, who would never clean my game.

Thanks for the dog who frolics as I slog,
mud to my ankles, through this flooded bog.
Thanks for the pheasant stuffed into my vest
whose felling in these weeds was just a test
of heart pounding and fouled lungs out of breath.
Thanks for the priest who will attend my death.

Thanks for the bird I missed, for Feeney's flush,
the faint thunder of wings breaking the hush
of mass conducted in the open air.
Thanks for pulling me back from the despair
which might have lost me eighteen thousand days
I have devoted to my Maker's praise.