Betsyann Duval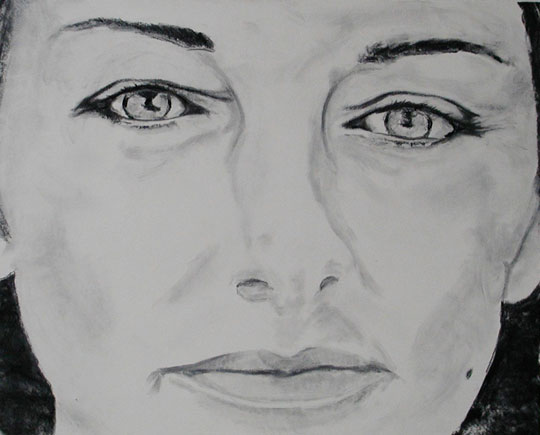 Betsyann Duval
Anne Sexton
Betsyann Duval has received awards in national exhibitions from noted jurors including a First Prize, Painting from Lisa Dennison, Deputy Director and Chief Curator, Soloman R. Guggenheim Museum; a Director's Prize from Maxwell Anderson, Director, Whitney Museum of American Art; and a Print Prize from Peter Rathbone, VP and Director of the American Paintings and Sculpture, Sotheby's Her work has appeared in solo and group exhibitions in the U.S. and Europe, and is included in The National Museum of Women in the Arts, Archives of Women Artists.
Artist's Statement
Anne Sexton, charcoal on museum board, 32" x 40" Anne Sexton is one of the 21 images of iconic women who have shaped our sense of self in the 20th century from my exhibition "Super Models." Other images from this series, include: Eleanor Roosevelt, Sophia Loren, Rosa Parks, Marilyn Monroe, Bette Davis, Hillary Clinton, Cher, Martha Graham, Janis Joplin, Marian Anderson.
Common in all of my work is my desire to pose questions that engage an audience either through a concept, humor, or direct interaction. By questioning issues such as the "male gaze", the objectification of women, cultural pressures, the taboos that surround sexuality and nudity I seek to drive viewers to see our world and culture from a different perspective.